Estimated read time: 2-3 minutes
This archived news story is available only for your personal, non-commercial use. Information in the story may be outdated or superseded by additional information. Reading or replaying the story in its archived form does not constitute a republication of the story.
AP Photo/Ted S. WarrenCarole Mikita reporting
Despite the current credit crunch and slumping real estate market, Utahns maintained their reputation for generosity this holiday season. Donations are up for a number of Utah charities.
For 41 years, KSL Radio listeners have donated to "Quarters for Christmas." We here at KSL-TV added our voices to the plea about 10 years ago. We join many organizations this time of year to help people with whatever they need most.
Toys for all ages and clothing for all sizes with shoes to match: The Salvation Army has collected a warehouse full of Christmas for thousands of families in need. The group says 2007 is a good year.
"I was just amazed. The community has just come forward," said Maj. Laura Sullivan of The Salvation Army.
When the donations come in they need to be sorted. There were some young people on the job today. Volunteers from Brockbank Junior High came, knowing some children wouldn't have Christmas without their help.
"[I was] astonished. I was really excited and happy about a lot of people helping people with need," student Roberto Valdez said.
Ali Patrick, also a student, said, "It's kind of hard getting through all the clothes 'cause there's so much, but it just makes me feel good that we're helping all these people."
Elementary students raised money for KSL's "Quarters for Christmas" campaign. Last year, donations brought 5,500 pairs of shoes, and giving this year is good.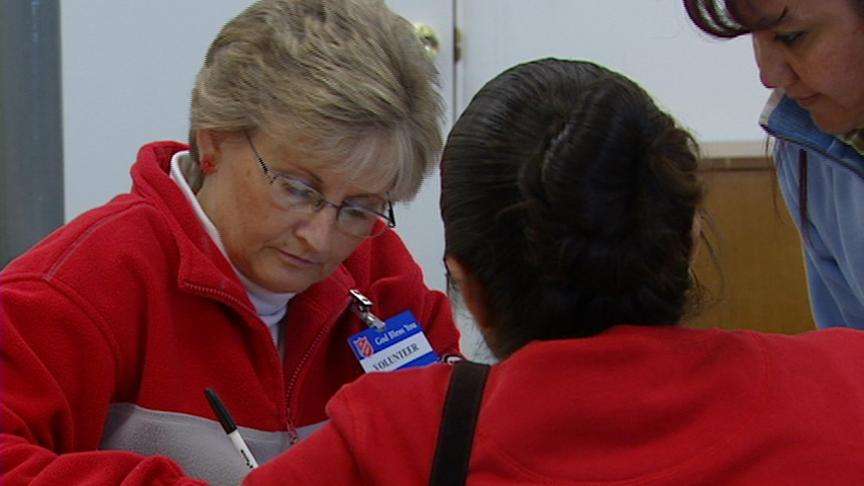 "We're tracking very well this year, really, in large part because of the generosity of the citizens of Utah," said Chris Redgrave, vice president of radio management for KSL.
From airmen to secret Santas, servicemen spent the morning delivering gifts to homes in several northern Utah counties where parents welcome foster children.
"Sometimes I get crazy looks when I'm in Wal-Mart with seven children under 11, but it's fun to know people care," foster parent Erin Davidson said.
The satisfaction for volunteers comes with a simple smile.
It's only Dec. 17, so there is still time to give. These charities and others are accepting donations or looking for volunteers to help distribute. To find out how you can help, click the related links.
×
Related links
Most recent Utah stories