Estimated read time: 3-4 minutes
This archived news story is available only for your personal, non-commercial use. Information in the story may be outdated or superseded by additional information. Reading or replaying the story in its archived form does not constitute a republication of the story.
SALT LAKE CITY — Nearly 50 percent of animal owners in Sweden insure their pets, around 30 percent in the United Kingdom, and 1 percent in the United States. It may be safe to assume that being a pet insurance agent in the U.S. isn't lucrative. But Pinterest is doing a remarkable job selling pet insurance—specifically Petplan Insurance—here in the states, and the social media site doesn't even require commission.
Petplan's Pinterest success began when the company added the "pin it" button to their website, included Pinterest "follow" buttons in their email footers and social campaigns, and optimized site content for Pinterest. The following quarter Petplan saw an 87 percent increase in new site traffic, a 35 percent increase in page views, and a 12.5 percent increase in insurance quote requests.
"Our approach is to make relevant and easy-to-digest pet health information available in a visually compelling format," said Petplan CEO, Natasha Ashton. "This helps us engage with the pet-loving community on Pinterest, and achieve some of our broader strategic goals for driving explosive growth."
---
Pinterest generates four times as much revenue per click as Twitter and 27 percent more revenue per click than Facebook.
–VentureBeat
---
Pinterest is now the third most popular social network site. And according to VentureBeat, it generates four times as much revenue per click as Twitter and 27 percent more revenue per click than Facebook. In a joint research project by Shop.org, Score and The Partnering Group, Pinterest users follow an average of 9.3 retail companies on the site, compared to the average 6.9 retailers they follow on Facebook and the 8.5 retailers they track via Twitter.
Pinterest's astonishing growth has sent marketers scrambling to understand how yet another social platform fits into their online strategy. But Pinterest is different from other social media sites. Instead of simply reinforcing users' previous interests, Pinterest tends to introduce customers to retailers.
Most company websites with a strong visual sales component find Pinterest a good fit for business, but with a little ingenuity, any type of business can find success. The prize for the most innovative approach must be awarded to International Delight Coffee Creamer. Riding on the coattails of Fifty Shades of Gray, the company recently introduced a pin board titled Fifty Shades of International Delight. It features 50 color swatches that represent shades of coffee when coffee creamer has been added. The board invites viewers to, "tell International Delight what shade of International Delight Coffee Creamer makes your taste buds tingle." Color swatches are appropriately titled Candy-Colored Love Affair, Thirsty Desperation, Beckoning Sweetness, and other more suggestive flavors.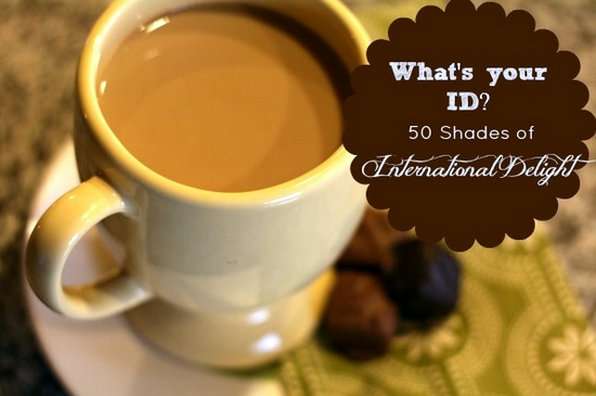 Pinterest is also exploring how to better work with businesses. Last month Pinterest announced the creation of official business accounts and resource tools. Currently, Pinterest business accounts and personal accounts provide the same features. But if you convert your account or sign up for a business account, you'll receive updates on future products and services that could provide insight for reaching your audience on Pinterest.
These promising new features might really encourage more businesses to jump on the band wagon. With Pinterest turning attention to developing resources, it may only be a matter of months until new business features are released. Future tools may include advertising options, business analytics, and "buy now" buttons.
In addition, Pinterest has added a section of case studies highlighting companies who have had success with Pinterest campaigns and marketing strategies. Companies include Jetsetter, Allrecipes, Etsy, Organized Interiors, and Petplan Insurance. The resources are helpful for companies in any industry and of any size.
With Pinterest being online less than three years, the site has many possibilities. But even now it's a great place for users and businesses. Where else can you find tools for building your small business and shop for health insurance for old Skippy at the same time?
×
Most recent Utah stories