HOLLADAY — A high speed escape in a stolen car through Little Cottonwood Canyon and residential areas ended safely thanks to the reaction of an off-duty police officer.
Police say Derek Thompson, 26, stole a Mercedes AMG from a car dealership Wednesday after a test drive with the dealership owner. A police report had been filed and was an active case.
Friday night, according to Snowbird Ski Resort, Thompson checked into the Cliff Lodge with cash. By Saturday morning, he had run up $550 in charges to the hotel room. The front desk called Snowbird Public Safety officers, as well as Thompson, to the desk, where they asked him to pay the charges.
He responded that his credit card was in his car. An officer followed him to the car, where he sped off.
At 9:54 a.m., Alta Marshals were alerted by Snowbird Ski Resort to the situation. Alta Marshals then attempted to stop the speeding car, but Thompson took off, speeding through narrow Little Cottonwood Canyon. Due to the safety issues surrounding a high-speed chase there, Marshals alerted Unified Police Department that a car driving dangerously fast would be coming out of the canyon.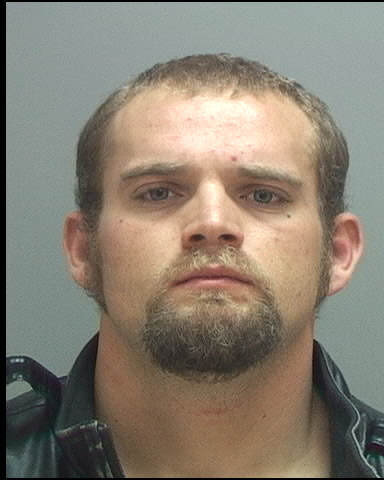 Once in the valley, several officers attempted to stop Thompson, but lost track of the speeding car. According to Lt. Justin Hoyal of Unified Police, the AMG is an "extremely fast" car. Officers decided not to continue their pursuit of Thompson, due to his reckless driving. However, he continued to drive recklessly, reaching nearly 80 miles per hour in residential areas, Hoyal said.
Meantime, about 10:30 a.m., off-duty officer Jim Karahalios on 2100 East and Fardown Avenue (6000 South) in Holladay heard over his personal radio of a high speed chase. Hearing the driver's location and anticipating his next move, Karahalios pulled over his truck to tell a jogger to get off the side of the road. Initially, Hoyal said, the woman was reluctant and hesitated following the officer's direction, as he was in civilian clothing and in his personal vehicle.
Karahalios and jogger then heard the speeding car, still driving excessively fast, travelling on Fardown Ave. Karahalios pulled his truck in front of the jogger, just before the fishtailing Mercedes crashed into the truck and veered into a bridge. Thompson got out of the car, ran on foot off the road, over the bride and through a canal.
Officers who had arrived, along with Karahalios, began chasing Thompson and were able to stop him. After he resisted arrest, officers deployed a stun gun on him and were able to take him into custody.
Neither Karahalios or jogger were injured, police said. In an interview with KSL, the jogger thanked the officer for taking the time to stop and warn her.
"The action of the officer this day, as he pulled his truck in front of that jogger, probably saved her life. The actions that he took were, in my opinion, heroic," Hoyal said.
Thompson was booked on suspicion of one count of a stolen motor vehicle, a second degree felony; fleeing an officer and causing property damage, a third degree felony; possession of a controlled substance, a third degree felony; theft of services, assault on a police officer, resisting or obstructing a peace officer, possession of marijuana and failure to yield for right-of-way, all misdemeanors.
Contributing: Roger Cary and Keith McCord
×
Photos