Estimated read time: 2-3 minutes
This archived news story is available only for your personal, non-commercial use. Information in the story may be outdated or superseded by additional information. Reading or replaying the story in its archived form does not constitute a republication of the story.
PRICE — Two men and a woman are behind bars after police say they lured a man from his home in the middle of the night to kidnap, beat and rob him.
The trio showed up at the man's home just before 1 a.m. Sunday, said Helper Police Chief Trent Anderson. He apparently agreed to leave the house with them because he was acquainted with the woman, the chief said.
Once inside the group's vehicle, though, the man was tied up at gunpoint and then driven to "a remote part of Carbon County," Anderson said. Police say the man had been beaten, robbed of his wallet and car keys, forced to provide his attackers with his debit card PIN, and then stripped of all his clothing except his socks and underwear.
"Before they left him there one of the suspects gave him a coat because he felt bad for him," Anderson said.
The man, who Anderson said has had no prior contact with law enforcement, had to walk about 2 miles to find help. By then, the suspects had cleaned out his bank account and one of them had stolen his car, Anderson said.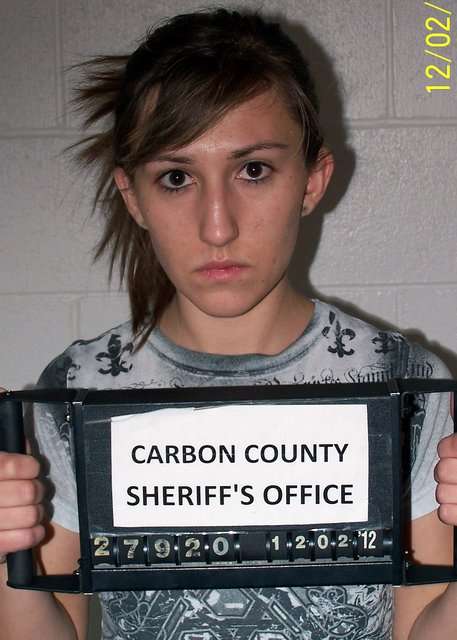 Based on interviews and evidence, police identified Hannah Marie Downard as the woman involved in the incident, according to the chief. Downard, 21, was booked into the Carbon County Jail for investigation of aggravated kidnapping, aggravated robbery and theft by extortion.
Officers were also able to identify Monty Charles Emmons Jr. and Justin Brent Marrs as the two remaining suspects, Anderson said.
Emmons, 24, was arrested at his parents' home in Sandy after a brief struggle with police that resulted in one officer receiving stitches to close a cut on his hand, according to Sandy Police Sgt. Jon Arnold.
Emmons was booked into the Carbon County Jail for investigation of aggravated kidnapping, aggravated robbery, theft by extortion, theft, possession of a deadly weapon with intent to assault, unlawful use or possession of a financial card, threatening with a dangerous weapon in a fight or quarrel and aggravated assault.
#Photo2
Marrs, 22, was arrested Monday after he pulled over on I-15 in Nevada to smoke a cigarette and a Moapa Tribal police officer stopped to check on him, Anderson said. He was driving the car that had been stolen from the Helper man's home, the chief said.
Court records show Marrs was charged in October 2009 with aggravated kidnapping and other charges, following a domestic-violence incident in Carbon County. He later pleaded guilty to charges of domestic violence in the presence of a child, assault and damaging a communication device.
Marrs served prison time for those convictions and is on parole, according to Utah Department of Corrections spokesman Steve Gehrke. He is being held in the Clark County Detention Center in Las Vegas, pending extradition to Utah.
×
Photos
Related stories
Most recent Utah stories