Estimated read time: 2-3 minutes
This archived news story is available only for your personal, non-commercial use. Information in the story may be outdated or superseded by additional information. Reading or replaying the story in its archived form does not constitute a republication of the story.
Team CoveragePolice are looking for two suspects in a home invasion robbery. A third suspect is dead after the homeowner shot him.
West Valley Police say it started just before 10:30 last night when a woman knocked on the door of a residence near 3500 South and 4400 West. Then two men forced their way into the home.
Three people were home at the time -- the homeowner, his wife and their baby, who was sleeping in another room.
The invaders taped the wife to a chair while they forced the homeowner around the house at gunpoint to collect valuables. At some point the homeowner was able to overpower one of the robbers, grab his gun, and kill him.
"[It's] nothing I care to talk about right now, you know. Just let everybody know that I'm upset. I'm upset that they came in my house and did that," the homeowner said.
Police say the homeowner called for help. "It was the owner that called us and said, 'These guys broke into my house, and I shot one of them,'" said Lt. Lamont Cox of the West Valley Police Department.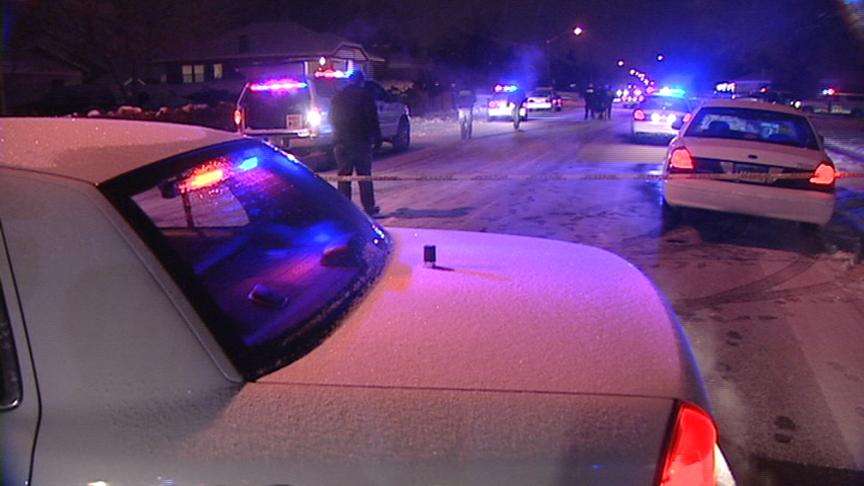 Now police are looking for the second robber, who fled, and the woman who knocked on the door.
Sgt. Chad Evans said, "Because of what happened last night, we believe he's probably more scared and on the run than looking to do something like this again. We're hoping that's the case."
Police have not yet identified the suspect who was killed. They do know from tattoos that the man was in a gang. Because of that, police aren't releasing the victims' names.
"Just in the far chance that any friends or suspects were interested in any type of retaliation," Sgt. Evans said.
The male suspect on the loose is believed to be armed. The homeowner has not been charged with anything, but the case is still under investigation. The homeowner says wife and son are doing fine.
Meanwhile, Charles Hardy, with the group Gun Owners of Utah, says there are very few home invasions in Utah that don't involve drugs or gang issues. He says if they do happen, Utah law gives the homeowner the right to defend themselves.
"As tragic as that is, I would far rather this morning read about a dead criminal than read about a dead homeowner, a dead wife, and either a dead baby or an orphan," Hardy said.
Hardy says life is precious, but he says criminals need to know they're putting their life in peril when they decide to invade someone home.
×
Most recent Utah stories