Estimated read time: 2-3 minutes
This archived news story is available only for your personal, non-commercial use. Information in the story may be outdated or superseded by additional information. Reading or replaying the story in its archived form does not constitute a republication of the story.
Amanda Butterfield reporting Two separate avalanches swept up snowboarders near Brighton ski resort, today.
A 20-year-old man was skiing or snowboarding with friends when he was buried in a slide. He was caught up in the first slide, which happened in the Pioneer Peak area. The second avalanche happened in an area called Hidden Canyon. Two friends were swept away, one completely buried, but were able to resurface.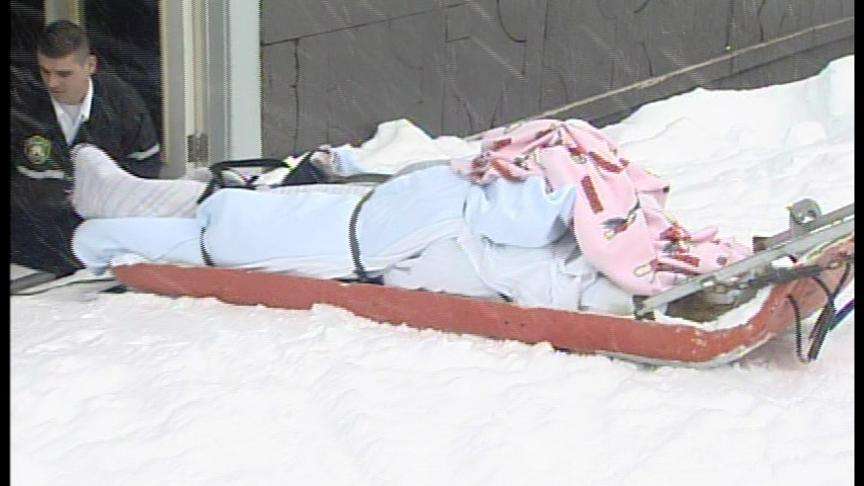 The avalanche danger isn't even high right now, it's moderate. The snowboarders triggered the avalanches while riding in the back country. And from what authorities tell us, they weren't prepared to be out of boundaries.
Untouched powder is sometimes found only on the back side of mountains. That's what lured the groups of riders to the back country.
Bruce Tremper, with the Utah Avalanche Center, said, "It's the best riding conditions, but also the most dangerous avalanche conditions. You can do it safely 99.9% of the time."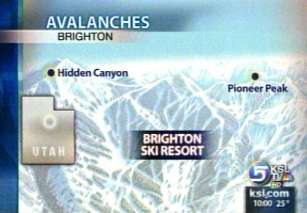 Authorities say the boarders who triggered the two avalanches should have taken more safety precautions. The slide in Pioneer Peak swept away a 20-year-old man. Rescue crews dug him out. He's going to be OK.
The other slide, in Hidden Canyon swept away a 24-year-old. He was able to resurface, but hit a tree, suffering head injuries. He's in the hospital in critical condition.
Tremper said, "In fact, it's a moderate danger, meaning there's just little pockets here and there where people can trigger avalanches, just little booby traps."
Search and rescue groups have a new tool in finding avalanche victims. A yellow receiver will hang below helicopters searching for slide victims, keeping rescuers out of dangerous conditions. It cuts search time from hours to minutes.
Dean Cardinale with a Wasatch Back Country Rescue group said, "This is really helpful because the helicopter is very fast to get to the slide path. It also is very fast searching above debris."
However, the receiver would not have been very successful in these two avalanches rescues. Neither victim was wearing a beacon, which is what the receiver picks up. Preparedness is what Avalanche experts want you to learn from today's slides
"Carry beacons, shovels, probes," Tremper reminds us all. They're lifesaving items the men involved in today's avalanches did not have.
×
Related links
Most recent Utah stories