Estimated read time: 2-3 minutes
This archived news story is available only for your personal, non-commercial use. Information in the story may be outdated or superseded by additional information. Reading or replaying the story in its archived form does not constitute a republication of the story.
Tonya Papanikolas and Marc Giauque reportingPolice in West Valley made an astonishing discovery: a woman held captive, chained up in her boyfriend's apartment. Officers rescued her through the help of an observant neighbor.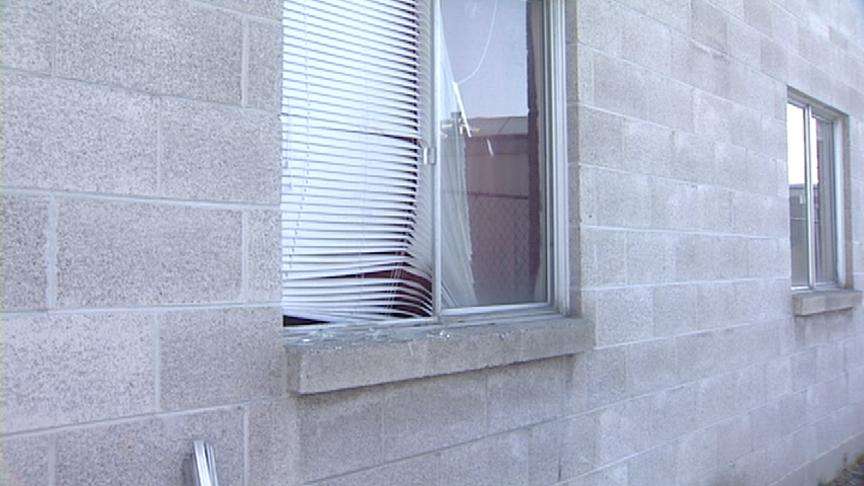 The woman was held hostage for at least a week, maybe several, in an apartment. But Friday, while her boyfriend was home and her chains were off, she was able to get to a back bedroom. and communicate a message to her neighbor.
Friday morning, Peter Erkelens was returning home when he noticed something in the apartment across from his trailer. "Looked up in the window back here and seen some lady making finger numbers on the window, 'Call 911,'" he said.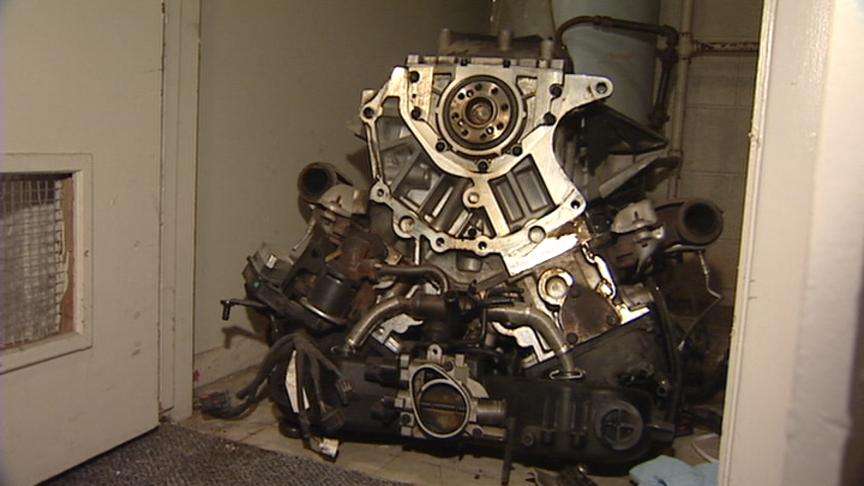 The woman had barricaded herself in a bedroom with a dresser. As she signaled for help in the condensation of the window, Erkelens took action.
"I went over there to talk to her to make sure she wanted me to call the police for her, and she did," he said.
On the 911 call Erkelens said, "Some lady asked me to call the police. She says she has to lock the door, she can't come out of the room. She says her boyfriend or husband is gonna hit her if she comes out of the room. The only thing she told me was that he had hit her a couple times and she couldn't leave."
With the boyfriend still in the home, the woman didn't want to leave the bedroom, but she couldn't leave the house.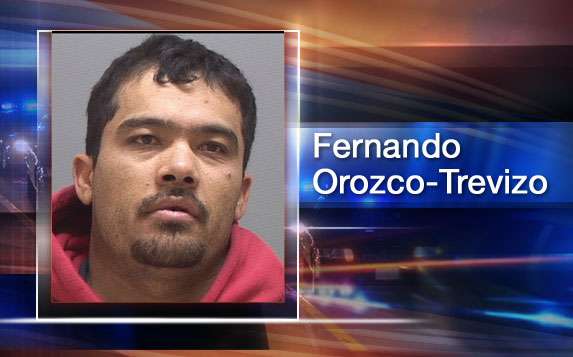 On the recording of the 911 call Erkelens says, "He locked the door. It's got a double deadbolt on it, so it locks from both sides." The dispatcher asks, "OK, so can she go out and unlock the door?" Erkelens replies, "She can't."
The windows were also screwed shut, all hiding the boyfriend's huge secret.
West Valley City police Capt. Tom McLachlin said, "When he would leave, he would chain her by the ankle to an engine block inside the apartment."
Police say when the boyfriend was home, he'd unchain the woman and she could walk around. But every time he left, he'd put the chains back on.
"I was disgusted. It's just not right. It's just, I don't see how anybody can do that to another person," Erkelens said.
The boyfriend, 32-year-old Fernando Orozco-Trevizo, fled when he realized police were going to the house. But officers found and arrested him yesterday. When police arrived, the woman had some bruises showing that she had been assaulted, but they say she is doing OK now.
Officers don't know why Trevizo did this. He is currently in jail on multiple charges. Police say he's an illegal immigrant who had been deported once and re-entered the country.
×
Most recent Utah stories