Estimated read time: 1-2 minutes
This archived news story is available only for your personal, non-commercial use. Information in the story may be outdated or superseded by additional information. Reading or replaying the story in its archived form does not constitute a republication of the story.
Nicole Gonzales reporting It has been 10 months since Brad Frantz was killed in the Trolley Square massacre, but he still lies in an unmarked grave.
Family and friends began raising money for a headstone just after Frantz was buried in February. Now they are close to their goal, but not close enough.
A plastic hummingbird is the only marker for where Brad Franz lies at the Mountain View Memorial Cemetery in Salt Lake City. Two of his good friends are trying their hardest to change that. They say everyone deserves a headstone. Daniel Sachs says, "Whatever it takes, we're going to do it. We want to have it done before Christmas."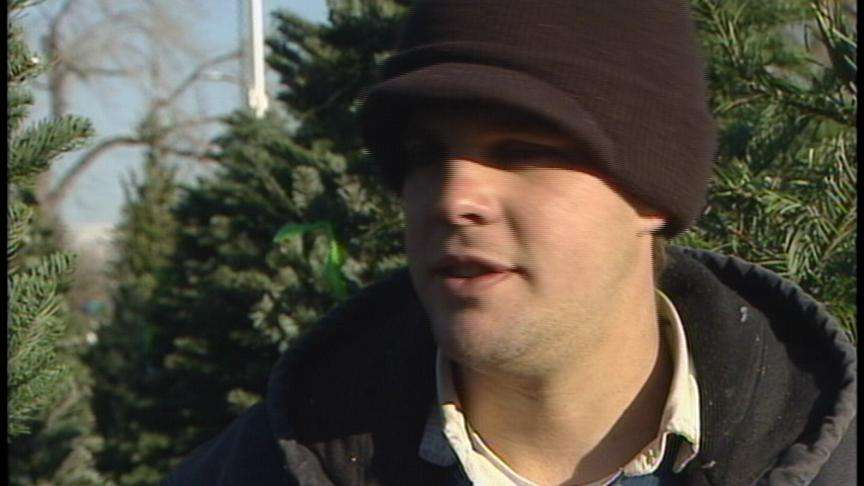 Daniel and his brother Nick have started fundraising to buy a grave marker. They've put out a donation box at their place of work at Robinson Farms Christmas tree lot at the Nibley Park Golf Course at 2730 S. 700 East.
"It's been good," said Daniel. "People have been coming in, seeing the box and putting their donations in, kids coming up and putting dollars in. It all counts."
On top of the donations they've received from customers, which is so far $250, the brothers are putting their tips from a day's work into the fund as well.
Daniel said, "We took it upon ourselves to go ahead and start the donation box and get all the money together. That is something we decided to do on our own."
And so far the Sachs have managed to raise $1,400, including $500 from a Trolley Square shooting victim, the rest is just from people who want to help out.
However they're still in need of $800, hopefully they'll get that by Christmas.
×
Related links
Most recent Utah stories