Estimated read time: 2-3 minutes
This archived news story is available only for your personal, non-commercial use. Information in the story may be outdated or superseded by additional information. Reading or replaying the story in its archived form does not constitute a republication of the story.
SALT LAKE CITY — Kylie Miles, her dad and older sister Marissa stop by Al's Sporting Goods in Logan, to pick up some deflated soccer balls.
That may not be surprising, since Kylie plays soccer as a goal keeper.
But this is no ordinary pickup.
"It's going to be life changing," Kylie said. "I'm excited."
Soon, they'll all be going to the African nation of Ghana to deliver more than a hundred soccer balls to children there, many who are lucky to get a good meal, let alone to have the one thing you need to play the favorite national sport.
The trip is the brainchild of Kylie's dad Adam, a stockbroker who started a non-profit called Bridges to America to reunite African families separated by war, unrest and famine.
Adam was in Ghana nine months ago delivering some food relief, when a child approached him.
"One of the boys came up to me and said, 'Can I have a soccer ball,'" Adam said. "He spoke great English and just had the sweetest face, probably 10 years old maybe, and his name was Borges."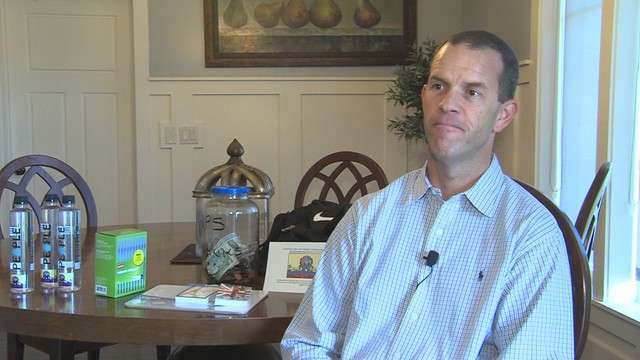 He promised the child then and there that he's bring every child in the village a soccer ball.
So Adam hatched an idea with his daughter. Kylie would take pledges, raising money for every save she got on the field.
"By the end of the season, however many saves I make, the people will donate that much and it goes to buy soccer balls to take over to the village," Kylie said.
They formed a charity called Save-a-Thon for Africa and have now raised $2,500 to buy the balls they'll soon deliver.
"We don't have a lot in common, but soccer is something that will bring us together," Kylie said.
The family leaves for Africa in about a month. In all they'll be taking about 150 soccer balls to the children of the village.
"To be able to use something she loves to be able to benefit someone else has been a real benefit to her," Adam said.
---
*ksl.com has not verified the accuracy of the information provided with respect to the account nor does ksl.com assure that the monies deposited to the account will be applied for the benefit of the persons named as beneficiaries. If you are considering a deposit to the account you should consult your own advisors and otherwise proceed at your own risk.
×
Photos
Related links
Related stories
Most recent Utah stories