Estimated read time: 2-3 minutes
This archived news story is available only for your personal, non-commercial use. Information in the story may be outdated or superseded by additional information. Reading or replaying the story in its archived form does not constitute a republication of the story.
FILLMORE — The Utah Civil Air Patrol was looking for a plane that disappeared Sunday after taking off from Fillmore.
The single engine Piper Archer II took off Sunday from California en route to Gillette, Wyo., according to a prepared statement from the Civil Air Patrol.
The Campbell County Sheriff's Department in Wyoming identified the missing pilot as Matthew Ahrens, 37, and the passengers as Trista Meyer, 34, and her 9-year-old daughter, Shyann Lenz, all from Gillette.
Authorities were alerted to the situation when Lenz's father called to report the little girl was overdue.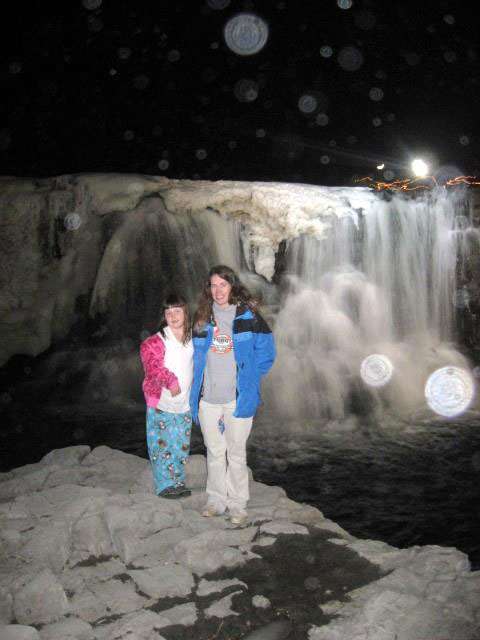 Meridith Johnson, Meyer's sister, spoke with KSL News about the situation Tuesday. It was hard for her not to get choked up as she expressed her gratitude for the searchers looking for her sister.
"I got a text message from her at 11:30 in the morning saying they were stopping in Fillmore, Utah, to fuel up," Johnson said.
A few minutes later, Meyer sent another message.
"At about 11:58, she sent another text saying they were back in the air and they would be back in three to four hours, and that's the last thing we've heard from them," Johnson said.
Ahrens is described as a veteran pilot; Meyer was learning to fly, and Shyann is a fourth-grader. Ahrens' two dogs were also on the plane.
Utah's Civil Air Patrol was notified Monday afternoon about the overdue plane, and its pilots began searching from the air that night.
"The focus is between Fillmore and the Wyoming border," said Lt. Stephen Miller, spokesman for the Utah Civil Air Patrol.
"(The pilots) basically look for anything that is a sign of the aircraft," he said. "Any little sign, we report that and the sheriff's office will look into it."
Family and friends are sharing thoughts on a Facebook page, praying for the safe return of those onboard the plane.
As the family keeps holding onto hope, members of the Civil Air Patrol, all volunteers, will continue to keep looking.
"At this point, we are going to continue searching," Miller said. "Hopefully we can find the aircraft, get the sheriff's office in there, and get the people back home."
The search for the missing airplane will resume Wednesday morning. The pilot did not file a specific flight plan, so searchers will follow some possible routes he may have taken.
Contributing: Pat Reavy and McKenzie Romero
---
×
Photos
Most recent Utah stories