Estimated read time: 2-3 minutes
This archived news story is available only for your personal, non-commercial use. Information in the story may be outdated or superseded by additional information. Reading or replaying the story in its archived form does not constitute a republication of the story.
Richard Piatt reporting Reforming the health care system could be one of the toughest jobs the state has taken on; yet, Gov. Jon Huntsman proposed $30 million in his budget to start getting it done. Tonight, Eyewitness News takes a closer look.
Karyl West is one of the 306,000 Utahns without health insurance. The idea of reforming the system so that everyone is insured sounds good to her, but she's skeptical.
"I've said this before, I love our country, but I really don't like our government. I just don't see it happening," West said.
But the governor is willing to invest $30 million to lay the groundwork for reform. "It's about cost and it's about quality and it's about access," Huntsman said.
Health care costs are rising by double digits every year, a rate that could ruin Utah's economy by itself over time. So, how will this initial $30 million investment help? The answer is: No one knows exactly.
Leaders in government, health care and business are brainstorming to create something new, but different than what Massachusetts did.
"We need to open the doors. We need to see how long it's going to take, whether treatment is better than surgery. We need to think those things are looked at in a responsible way," Salt Lake Chamber of Commerce President Lane Beattie said.
The goal is to lay the groundwork for reform, but fitting the pieces together in the face of competing business and self-interest is going to take time and work.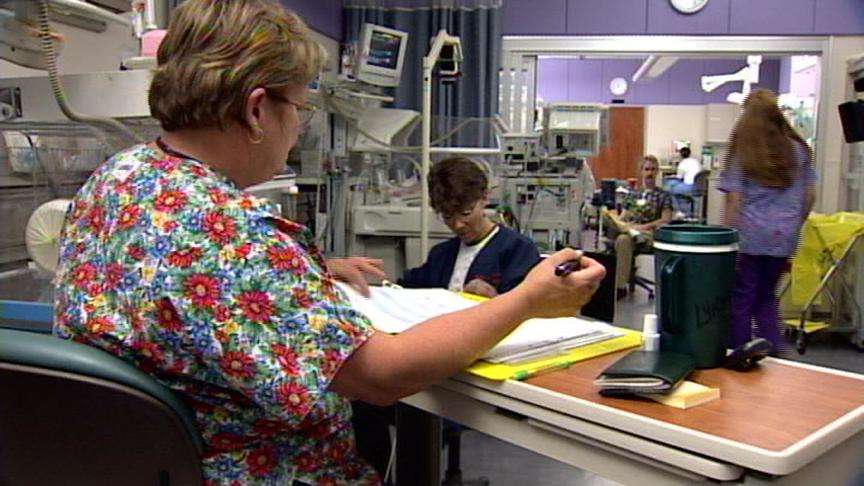 For people like Ben Childs, who is still paying off some hefty doctor bills, reform is already overdue. "They're pretty pricey, so you have to take a little bit out at a time. It's overwhelming, actually. So I hope they do do something about it," he said.
It may be the state won't have any choice but to do something about. A system that is bankrupting the people it's supposed to support is, itself, sick.
Leaders in the Legislature are already meeting to try and narrow down what needs to be done to even begin health system reform.
×
Most recent Utah stories