This archived news story is available only for your personal, non-commercial use. Information in the story may be outdated or superseded by additional information. Reading or replaying the story in its archived form does not constitute a republication of the story.
SALT LAKE CITY — In the election post-mortem many of us are still staggered by the loss of our favorite candidates and/or elated with a great victory. We may also wonder how we spent so much time looking at every new poll and reading every prognosticator's opinion of which polls were unfairly weighted, which demographic group would show up in sufficient numbers, and whether Ohio would determine the presidential race.
With the election now behind us, the period for politics subsides, and the time for thoughtful policy and governance must begin again in earnest. I suggest that our time spent on the election horse race could be productively transferred to understanding the issues facing our community, nation, and world.
One source for politicians and community members alike is the Hinckley Institute of Politics at the University of Utah. As Director of the Institute, I encourage Utahns of all backgrounds to take advantage of our available resources including our Resident Scholars, numerous publications and regular forum opportunities.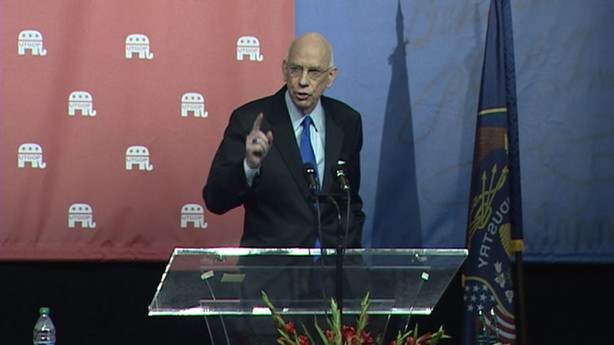 The Hinckley Institute currently benefits from two outstanding Resident Scholars: former Senator Robert Bennett and former Ambassador John Price.
Senator Bennett's decades of work in the political and private sectors have made him an expert on all aspects of American policy. Now in his capacity as a teacher, researcher and lecturer at the Hinckley Institute, he meets frequently with students and community members to discuss the political implications of current events. He additionally contributes an excellent opinion editorial each Monday with the Deseret News. To read his most recent article, "One Problem America needs to fix--education."
John Price served as U.S. Ambassador to Mauritius, Seychelles and Comoros under the Bush Administration. He remains a loyal Africanist — having visited the Continent over 100 times — and is particularly committed to raising awareness of issues in sub-Saharan Africa. He meets regularly with University of Utah students and has addressed community members at multiple Hinckley events. The Ambassador also shares prescient international policy analysis via his blog. His most recent post is titled, "The Arab Spring Didn't Buy Us Many Friends."
In addition to our celebrated Resident Scholars, the Hinckley Institute creates, and contributes to, a number of esteemed publications. The annual Hinckley Journal of Politics covers issues ranging from local to international political concerns, embracing diverse political perspectives and a variety of analytical approaches. The 2012 Hinckley Journal of Politics' articles addressed politics in China, radiotoxic wastes on Native American reservations, and post-secondary education for veterans, to name a few. Notable 2012 contributors included former Congresswoman Karen Shepherd, Congressman Rob Bishop, and Representatives Jennifer Seelig and Rebecca Chavez-Houck.
This year the Hinckley Institute also partnered with the CAT Company, Inc. and the Diplomatic Courier to publish the official magazines for the G8 and G20-B20 summits. Furthermore, the Institute joined with OMID for Iran to co-publish The Ayatollah's Nuclear Gamble: The Human Cost of Military Strikes Against Iran's Nuclear Facilities by Khosrow Semnani. The policy paper, which considers the human cost of military strikes against Iran's Nuclear Facilities, has been celebrated by Time, BBC, Foreign Policy, and numerous other media outlets.
---
The man who really counts in the world is the doer, not the mere critic.
–Theodore Roosevelt
---
Last but not least, each year the Hinckley Institute provides more than 100 free public forums featuring local, national and international political leaders and panels. Past Hinckley Forum guests have included Bill Clinton, Mitt Romney, Thomas Friedman, Harry Reid, Brent Scowcroft, John McCain and Joe Lieberman as well as local, national and international politicians, ambassadors, lobbyists, activists and academics. Perhaps the most valuable portion of a Hinckley Forum is the Q and A section, which allows community members to directly engage with the speaker or panelists. Email Kendahl Melvin to request a monthly update of upcoming Hinckley Forums.
As Theodore Roosevelt once penned, "The man who really counts in the world is the doer, not the mere critic." Regardless of our party allegiances or sentiments regarding the November 6 results, let us be wary of empty rhetoric and instead strive to strengthen our great nation's democratic process by becoming more informed, more involved citizens.
Ellesse Sorbonne contributed to this editorial.
×
Related Links