Estimated read time: 2-3 minutes
This archived news story is available only for your personal, non-commercial use. Information in the story may be outdated or superseded by additional information. Reading or replaying the story in its archived form does not constitute a republication of the story.
Sandra Yi and Nicole Gonzales reporting The search continues for an elusive gun-thief police consider dangerous. A possible sighting of the man this morning ended without an arrest.
Police have been looking for the man since yesterday morning when he took a gun from Doug's Shoot N' Sport in Taylorsville. Workers say investigators have been in the store several times taking fingerprints so they can try and identify him.
"Nothing like that has ever happened before. We have excellent customers and don't usually deal with that type of people that would be so brazen and willing to do that in front of us," store owner Mike Larsen said.
Larsen says the man walked into the gun shop yesterday morning and asked to look at some guns. He says the man was acting normal, so Larsen didn't suspect anything until it was too late.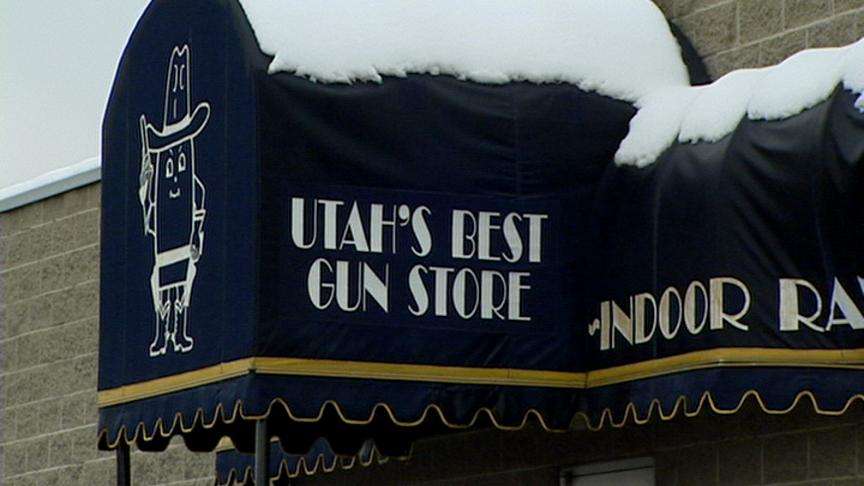 "He had the gun in his hand just like this and told me that he was going to get his wallet, and started turning like this, and I said, 'Well, I need to hold on to that.' And that's when he took off running," Larsen explained.
The man got away with the pistol and then sped away in a stolen truck. He then led police on a high-speed chase last night before ditching the truck in a neighborhood near 4000 South and 6000 West.
Early this morning, gang officers thought they saw the man in West Valley City. Police quickly set up a containment area near 3800 South and 6400 West and started searching with K-9 units. They looked for the suspect for more than an hour before the search was called off.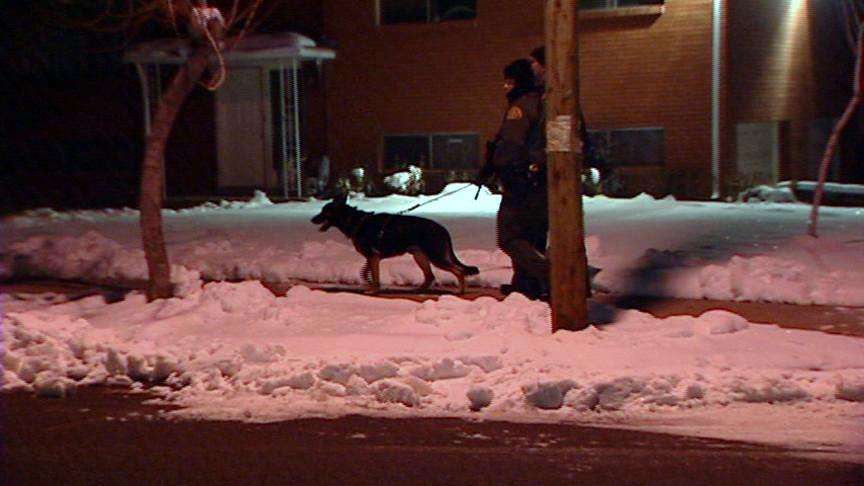 Although the suspect might be armed and dangerous, officers say once the trail goes cold, there's really no other option but to end the search. "You can only pursue things as far as you can pursue them, and once you hit that point and it's apparent you're not going to find him, you pull in your resources and redeploy," explained Capt. Tom McLachlan, spokesman for the West Valley City Police Department.
Police in Taylorsville say they're still trying to ID the man. They never found the gun he stole, so officers think it's likely he still has it.
If you have any information, call Taylorsville police at 743-7000.
×
Related links
Most recent Utah stories