Estimated read time: 2-3 minutes
This archived news story is available only for your personal, non-commercial use. Information in the story may be outdated or superseded by additional information. Reading or replaying the story in its archived form does not constitute a republication of the story.
Tonya Papanikolas reportingColorado court papers show yesterday's two deadly shooting sprees at Christian religious centers were likely carried out by the same man.
Police have identified 24-year-old Matthew Murray as the gunman. He showed up after midnight Sunday morning at a Youth With a Mission training center, where he shot four people, killing two.
Twelve hours later, police say Murray showed up at the New Life Church in Colorado Springs, which houses another office for Youth With a Mission. Witnesses say the gunman opened fire. Two sisters died there before a security guard shot and killed Murray.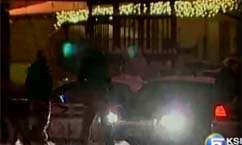 People across the country were stunned that someone would walk into a place of worship and open fire. Equally shocked was a Taylorsville resident who has been on two missions with the same program that Murray was apparently targeting.
Sara Velovaa has been to India and Samoa with the Christian organization Youth With a Mission.
"It was just amazing the opportunity and the lives you see changed," she said. That's why Velovaa can't believe someone would walk into a missionary training center and open fire.
"It was a very safe environment for me," she told Eyewitness News. "That's the furthest thing from your mind."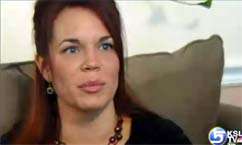 Velovaa did not attend her training in Colorado, but she has been through the Arvada office where the shooting occurred.
"It is heartbreaking," she said. "My heart just goes out to their families that they have sent their kids, and yet they're awaiting their return one day, for them to come back."
Velovaa says many people work in these missionary training offices late at night, so it's possible the situation could have been even worse.
"Youth With a Mission is a very open place, so not just staff is in the offices. Students are often in the offices, as well, with the staff," she said.
Witnesses in Colorado say the shooter asked to spend the night at the center and opened fire after being turned down. But Velovaa says these centers always try to find help for a person in need.
"They would absolutely give him opportunities, yes, and say, 'This is a place you can go, this is a place,'" Velovaa said.
Whatever the shooter's motive, Velovaa believes those who died will now be remembered for their faith and how much they gave to those around them.
"These ones that lost their lives, they went there to serve," she said, "to serve other people that are deserving of that."
It's a way many people would like to be remembered.
The Youth With a Mission training center said today Murray did not finish the center's program because of health problems, though it did not elaborate as to what kind of problems those were.
×
Related links
Most recent Utah stories