Estimated read time: 3-4 minutes
This archived news story is available only for your personal, non-commercial use. Information in the story may be outdated or superseded by additional information. Reading or replaying the story in its archived form does not constitute a republication of the story.
SALT LAKE CITY — It's been a nerve-racking time for Utah students in Israel.
Before the cease fire was announced Wednesday, people there had no idea when the air raid sirens would blare and they would have to dash for cover.
"We were rudely awakened on Sunday morning," Jonathan Paxton, a Bountiful man studying at Tel Aviv University, told KSL News Wednesday.
"That was the last air raid that we had," he said.
Paxton is studying conflict resolution. Right now, he has a front-row seat for the conflict, and ideally the resolution, but he says his education is a little too real.
Related:
It's been an intense time for Paxton since he arrived in Tel Aviv a little more than a month ago.
"Everyone in the class is quite alarmed that this is happening right now," he said. "Things have been relatively stable here."
It's been that way for the past four years, since the last Gaza war. Besides, Tel Aviv was considered by many Israelis too far for rockets from Gaza.
It's easy to see why Paxton and other students did not expect serious warfare when they made the journey overseas, but they were wrong.
Earlier this week, Paxton was finally able to get some sleep after many frightening hours awaiting the next siren.
"I was woken up by phone calls, frantically, from friends wondering if I was OK," he said.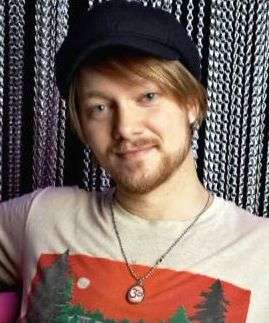 Then Wednesday morning, a friend of his was a block away from a bus explosion, even after they were hearing a lot of talk about the potential for a cease fire.
"He saw smoke, and ambulances, and fire, and police rushing toward the scene," Paxton said. "So, it's pretty crazy."
Still, Paxton is optimistic for a peaceful resolution and says that some of his teachers are even involved in the peace process.
He hopes he can continue his studies in Tel Aviv, because he's getting an education on war and conflict from the inside out.
"As they say, it's the Silicon Valley of conflict resolution studies," he said.
When the sirens go off, Paxton told us he gets a frightening feeling as survival instincts kick in: he and others have seconds to take shelter. Once in the bomb shelter, he thinks of home and his family in Bountiful.
"I do miss my family a lot, and I've been thinking about them quite frequently," Paxton said. "When you're in a bomb shelter, there's a few things you think about: home, the beautiful mountains of Utah, and also the amazing turkey my mom makes."
He won't have any kind of traditional American Thanksgiving meal this year and says, despite the ongoing potential for danger, life marches on in Tel Aviv.
"We keep going, people here keep going," Paxton said. "Some businesses may close if they don't have access to a bomb shelter; but besides that, everyone continues on."
Despite the reprieve the cease fire is giving the people, many Israelis believe it is hardly a reason to let their guard down.
×
Photos
Related stories