Estimated read time: 2-3 minutes
This archived news story is available only for your personal, non-commercial use. Information in the story may be outdated or superseded by additional information. Reading or replaying the story in its archived form does not constitute a republication of the story.
Carole Mikita reporting Several congregations in the Cottonwood Heights area celebrated the sounds of the season in a concert that has become a tradition.
This community Christmas concert began more than a dozen years ago with a desire to reach out to neighbors and share talents. The numbers have grown, but the message is the same: sharing the spirit of the season.
The choirs and the musicians came together in harmony of sound and feeling. No arguing here about doctrinal differences, they celebrate the coming together of faiths and styles.
"Finding out that we are much more alike than we think we are, and it's such a common goal to create this beautiful music that we all feel in our hearts," St. Thomas More choir director Debra Castor said.
When the world sends different messages about faith, the participants here say they reach for unity and peace. "There are a lot of very confusing things politically and religiously right now, but when you are able to attend an event like this--see some of these people playing, make music together, as we did--makes it all worthwhile," said John Craigle, bass player for Wasatch Presbyterian Church.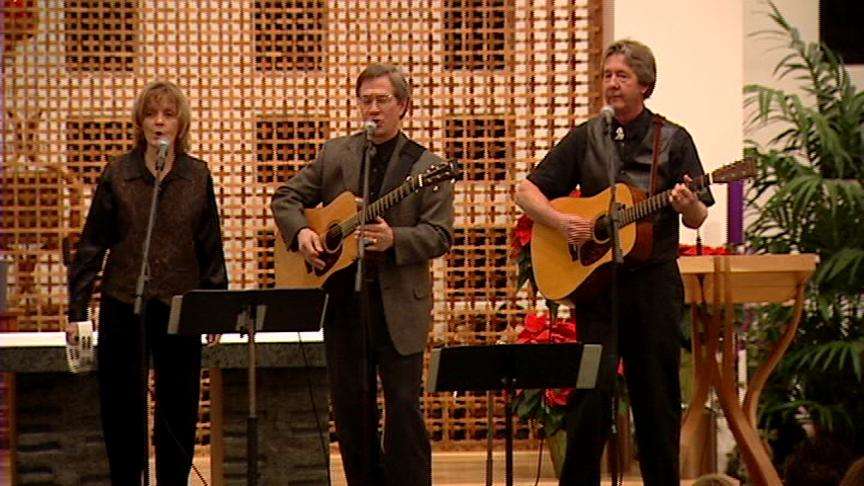 The event began 13 years ago when Latter-day Saints invited Catholics to participate in a Christmas concert. Every year now, other denominations join them.
"All religions that worship Christ the Savior have common ground, and it's just absolutely thrilling to all come together and bring our talents and skills together for a community celebration," explained Deanne Foster, Wasatch LDS Stake choir director.
Such gatherings, they believe, simply make their corner of the world a little better. "Not only amongst the Christian faiths, but Christians and Muslims and Jews and so forth. What a marvelous world it would be if we could just get along," said Robert Nohavec, director of the "Bells of Joyful Sound."
The Catholics and Latter-day Saints take turns hosting the concert. This year, it took place at St. Thomas More Catholic Church. Next year, it will be at the Wasatch LDS Stake Center.
×
Most recent Utah stories