Estimated read time: 2-3 minutes
This archived news story is available only for your personal, non-commercial use. Information in the story may be outdated or superseded by additional information. Reading or replaying the story in its archived form does not constitute a republication of the story.
SALT LAKE CITY — The holiday season got into full swing Thursday night in downtown Salt Lake City. There's still a week to go until Thanksgiving yet, but many Utahns are ready for lights, decorations and Santa.
The City Creek Center hopes to add its own holiday tradition to the many others that are mainstays in downtown Salt Lake. Everywhere you turn, there's something going on.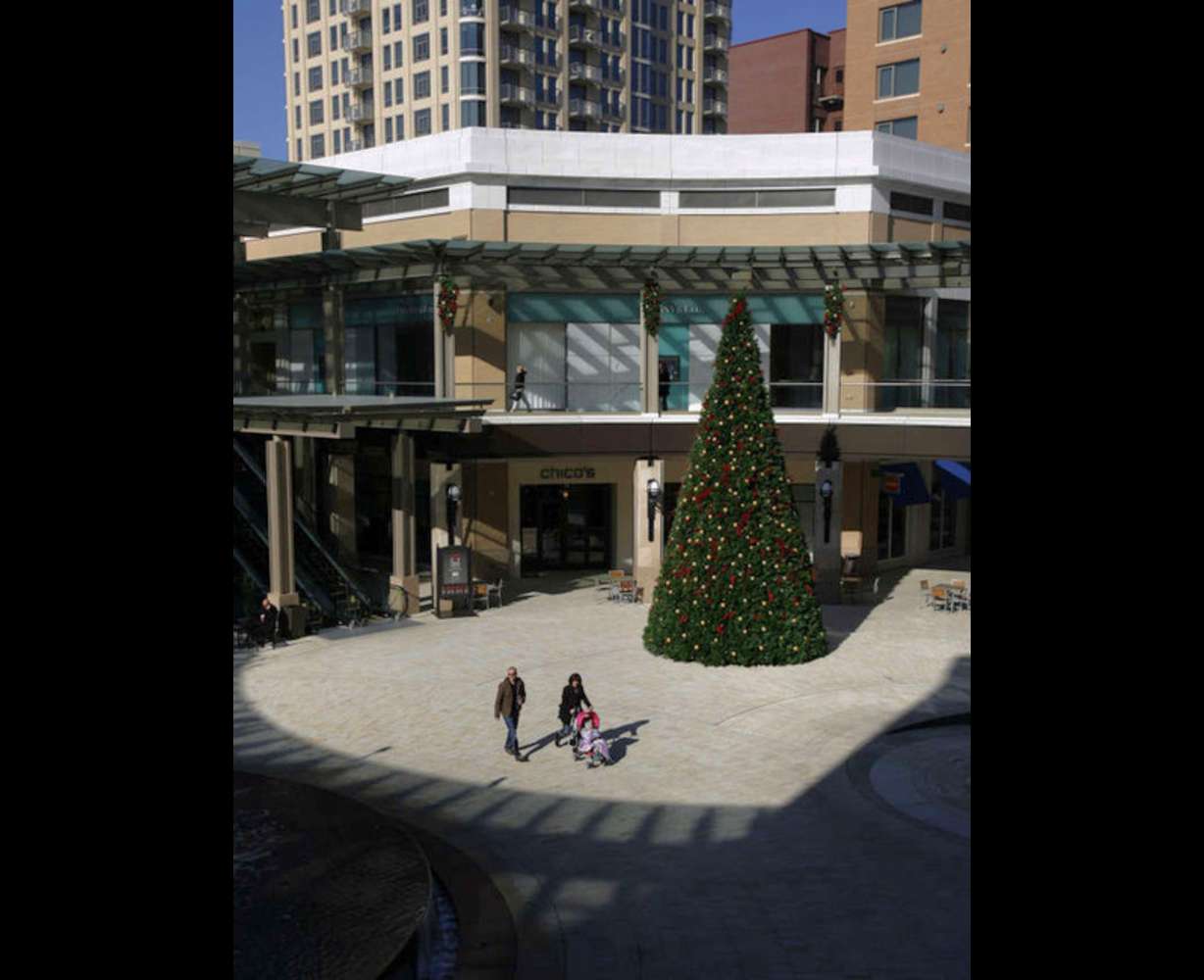 The mall boasts a 30-foot tall Christmas tree, wrapped with more than 12,000 lights; four giant wreaths hang high above, each weighing 1,500 pounds. There are diorama's spaced throughout the center, featuring traditional holiday stories, and several storytellers who will be entertaining shoppers.
"It's very important to us to create a program that is keeping with the rich traditions that are in Downtown Salt Lake," said Linda Wardell, City Creek Center's general manager.
Santa Claus will spend a lot of time at City Creek. He arrived Thursday evening, and he'll be meeting with children and posing for photos inside this lantern cottage throughout the Christmas season.
"Santa will be magically appearing on the rooftops of City Creek Center," Wardell said. "There will be some pyrotechnics involved in that."
While many shoppers will certainly be attracted to visit City Creek during the holidays, they'll also visit other stores throughout the downtown area — and they'll spend lots of money.
"This 'tide' is lifting all boats, and this is an opportunity for other retailers," said Dee Brewer, marketing and sponsorship director for City Creek Center.
Deseret News:
"You're seeing that as the retail footprint is growing down Main street and throughout the central business district," he said.
Since it opened, mall managers say City Creek has had more than 16 million visit from people throughout the region. Optimism is very high for a successful holiday season.
Because of the anticipated holiday rush, the Downtown Alliance is taking steps to make sure it goes as smooth as possible. Extra police officers will be assigned throughout the downtown area to help with traffic control. A special shuttle bus, called the "Jingle Bus" will carry shoppers back and forth between The Gateway and City Creek.
Contributing: Devon Dolan
×
Photos
Related links
Related stories
Most recent Utah stories