Estimated read time: 2-3 minutes
This archived news story is available only for your personal, non-commercial use. Information in the story may be outdated or superseded by additional information. Reading or replaying the story in its archived form does not constitute a republication of the story.
Carole Mikita reporting Mitt Romney's speech "Faith in America" is still generating reaction, analysis and research around the country. In Utah, Dan Jones and Associates conducted a poll for KSL-TV.
Jones calls this the most interesting, exciting campaign season in a long time. With yesterday's speech and reaction still pouring in, it may not have been the topic but the impression Romney left with voters.
"Some believe that such a confession of my faith will sink my candidacy. If they are right, so be it," Romney said yesterday in his address to the nation.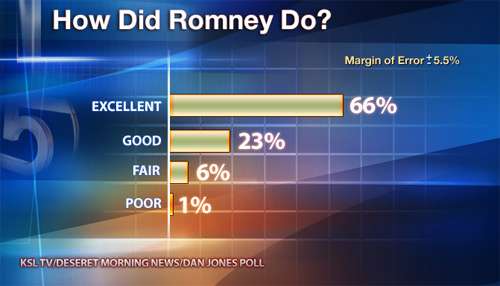 So, how did Romney do? In the latest poll for KSL-TV from Dan Jones and Associates, a combined 89 percent said he did an excellent or good job, 7 percent said fair or poor.
"It will be known as a speech for a long time in the election of 2008," Jones said.
What affect do Utahns think Romney's speech had on his campaign? Seventy-eight percent believe it helped, 4 percent said it hurt, and 9 percent said it made no difference.
"They feel he did answer the questions that a voter should ask themselves about a presidential candidate and their religion," Jones explained.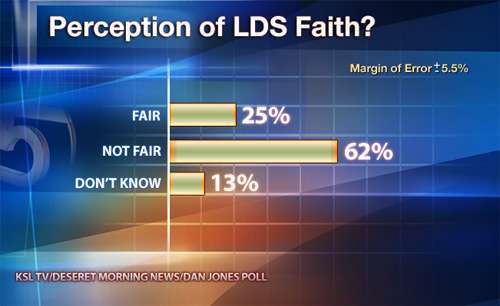 When asked about perceptions people around the country have about the LDS Church? Twenty-five percent said those perceptions are fair, 62 percent said unfair, and 13 percent did not know. "When I ask, 'What have you heard about the Mormons?' polygamy is number one," Jones said.
Jones mentioned a national poll in which only 50 percent of respondents know Romney is LDS. "You'd be surprised how many people never heard of Mr. Romney, and so the timing of the talk might have been late. But as late as it was, it accomplished what they would like for it to do at the time," he said.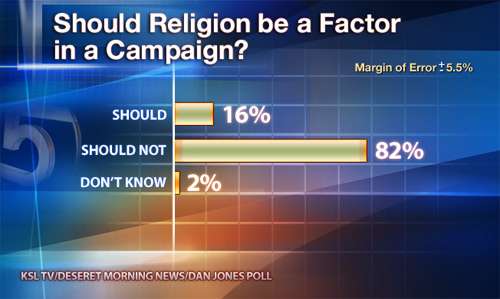 Should religion be a factor in this campaign? Sixteen percent said it should, and a huge 82 percent said it should not. "It's gonna be about race, religion, redistricting and gender; and so, let's see how far America's come," Jones said.
For two days this week national focus was on Mitt Romney. There are less then 30 days until the Iowa caucuses and the New Hampshire primary. Dan Jones says they are extremely important for Mitt Romney. The question now is: Will the speech translate into votes?
×
Related links
Most recent Utah stories