Estimated read time: 2-3 minutes
This archived news story is available only for your personal, non-commercial use. Information in the story may be outdated or superseded by additional information. Reading or replaying the story in its archived form does not constitute a republication of the story.
Amanda Butterfield reporting A young boy from West Valley City, who was missing for over a day, is now safe at home. But he was found quite a ways away for an 11-year-old, with kids much older.
There was a pretty big search going on for 11-year-old Bryan Sosa yesterday. For almost 24 hours police agencies were looking for him, and media was putting the word out.
Police say it turns out Bryan was never in any harm. "He was with friends the whole time," West Valley Police Sgt. Chad Evans said.
Wednesday afternoon, Bryan decided not to go home after basketball practice and instead went on a 24-hour field trip with friends.
Here's the time line detectives have put together: His family started looking for him when he didn't come home after practice Wednesday night. No sign of him overnight, and Thursday morning he didn't show up for school at Redwood Elementary. His classmates, teachers and principal all worried. "It's very frightening. I just hope he's OK," Principal Heather Nicholas said.
Then a big break: Surveillance video from this West Valley gas station showed Bryan with a teenage boy and a 16-year-old girl, who happens to be his brother's girlfriend and is a known runaway.
But then police say the girlfriend stayed in the valley, and Bryan headed up Parley's Canyon to Park City with some others friends. It was late last night that the 11-year-old called home.
"His mother received a telephone call from him," Evans explained. "The detectives were with his mother at the time of the phone call."
West Valley City detectives went and got him and started asking questions. "He didn't really give any specifics," Evans said. "He just kinda went off on a little joy ride, if you want to call it that, and didn't phone home."
Right now, no one involved faces any charges, but police say that could change. We will let you know if it does.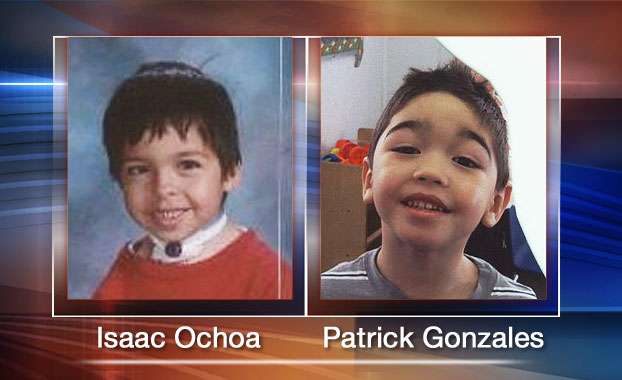 Meanwhile, two boys missing out of Carbon County also were found yesterday.
Officials were trying to take Isaac Ochoa and his brother, Patrick Gonzales, into state custody when their mother took off with them.
Officials have not said how the boys were found but do say the boys are now in the custody of the Division of Child and Family Services.
×
Related links
Most recent Utah stories