Estimated read time: 3-4 minutes
This archived news story is available only for your personal, non-commercial use. Information in the story may be outdated or superseded by additional information. Reading or replaying the story in its archived form does not constitute a republication of the story.
SALT LAKE CITY — University of Utah receiver and return specialist Reggie Dunn has gotten all kinds of attention after his record-breaking performance over the past two weeks, returning three 100-yard kickoffs for touchdowns over that span. He received Pac-12 Special Teams Player of the Week honors for the second straight week, being highlighted in an online video.
Dunn's return against Washington State was the fourth 100-yard kickoff return for a score of his career, setting a new NCAA record. The record was previously held by one Barry Sanders of Oklahoma State — good company to be in for Dunn.
At this point, you would think opposing teams would begin to kick away from the return expert.
Washington head coach Steve Sarkisian faces just that predicament this coming Saturday, as reported by ESPN's Kevin Gemmell.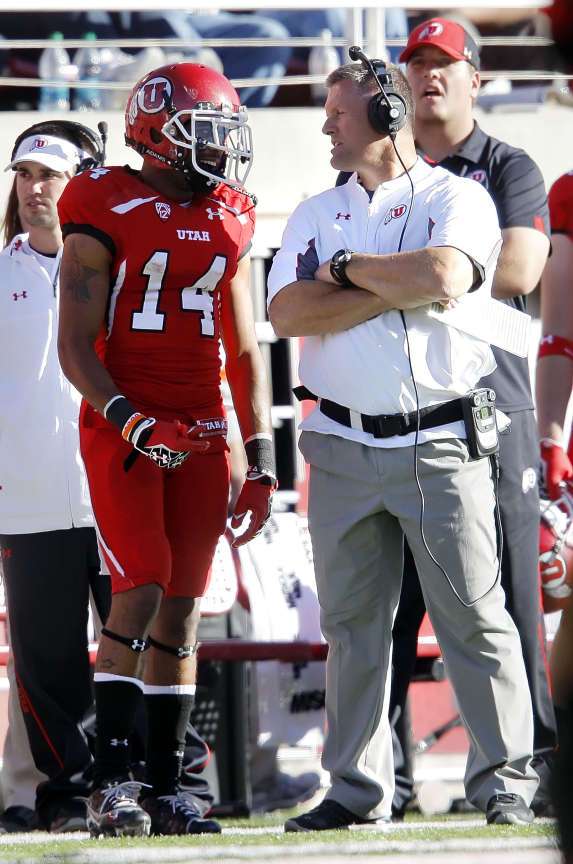 Sarkisian got to know Dunn back when he was an assistant at USC, when he helped in efforts to recruit Dunn, who was then attending Verbum Dei High School in Southern California. Dunn ended up going to Compton Community College before arriving at Utah.
"Reggie has always been explosive," Sarkisian told Gemmell. "He's always been fast. He's always had big-play capabilities. We're very aware of it. Obviously he's been on a bit of a roll the last couple of weeks."
So will the Huskies choose to kick or not to kick to the explosive return man?
Gemmell couldn't get that much out of Sarkisian. We'll just have to tune in Saturday night to see for ourselves.
In the meantime, here is this week's episode of Utah Utes' football national roundup — in which everyone's favorite kickoff returner is a common theme:
Tyson Maddy has covered University of Utah athletics as a contributing writer for KSL.com Sports since 2011.
×
Most recent Sports stories