Estimated read time: 2-3 minutes
This archived news story is available only for your personal, non-commercial use. Information in the story may be outdated or superseded by additional information. Reading or replaying the story in its archived form does not constitute a republication of the story.
Sarah Dallof reporting Are your Christmas tree and the gifts under it making you a target for thieves? Ogden City says every year presents are stolen from right underneath trees, and it doesn't just happen in that city.
Thieves go for the gifts already wrapped and waiting under your Christmas tree, but unlike you and me, they don't wait to get them Christmas morning. They just take them when they see the chance.
It's the meanest of the mean, the lowest of the low, and the Grinch isn't the only one responsible. "People have told us they see a Christmas tree through a window, they think there are presents there, so they'll go in and take them," explained Sgt. Kyle Bosgieter, of the Ogden Police Department.
In fact, Ogden City sees an increase in thefts and burglaries around the holidays every year. Last year they were up 30 percent in December. "At this time of year you have a lot of people with property in their homes and cars," Bosgieter said.
Thieves know that and are all too happy to help themselves to whatever you've so carefully selected.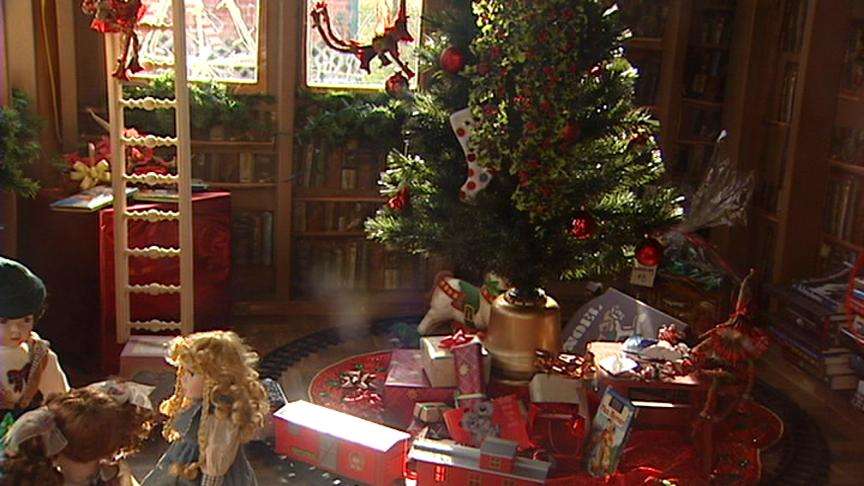 "Everyone's house is going to be attracting burglars then. No matter what, people are going to have presents in their home," Utah resident Stephanie Tucker said.
That's why police suggest this year you break tradition and keep the gifts hidden from view and out from underneath the tree. If it's not an easy grab, you're less of a target. "It's common sense, good common sense. Make yourself safe," Bosgieter said.
Of course, there are some whose trees have been going sans gifts for years by accident. "That's what we do every year. Why? I don't know if it's out of sheer laziness of not wrapping presents until the last minute," Steve Parkinson, another Utah resident, said.
Even if it's unintentional, keeping presents out of view may help you keep the ultimate "bah humbug" out of your home this holiday.
Of course, the same things apply in your car. If you're Christmas shopping, keep things hidden from view.
Police also suggest you keep a light on in your house, and if you're going on vacation, have a neighbor check up on your house.
×
Most recent Utah stories