Estimated read time: 1-2 minutes
This archived news story is available only for your personal, non-commercial use. Information in the story may be outdated or superseded by additional information. Reading or replaying the story in its archived form does not constitute a republication of the story.
**Photo courtesy Randall Jeppesen, KSL Newsradio**Randall Jeppesen and Associated Press reporting
Eagle mountain city leaders have voted to use eminent domain to put in new high voltage power lines.
Kim O'Donnell opened his door this morning to find city workers in his front yard. He says, "They planted that pole right there, right in our front yard next to our water spigot."
That's where a new high voltage power poll up to 90 feet tall will be built after Eagle Mountain voted to use eminent domain to take portions of their yard.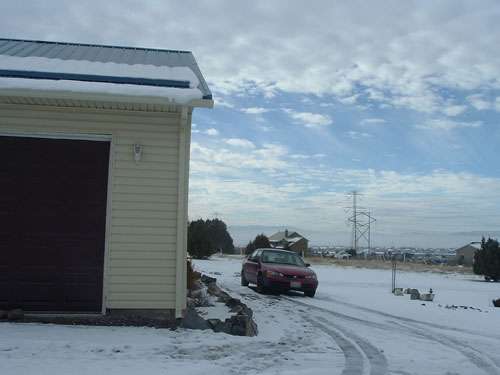 He says, "Those two homes across the street, they are going to be sandwiched between both power corridors, and they have no rights to say a thing. City says it's not affecting them."
These residents are outraged saying they'll never be able to sell their homes because of the power lines. Kim and Karen O'Donnell say the $16,000 they were offered for yielding to a power line or pole was ridiculously low. They say officials in the Utah County town should buy the houses outright. One of them is for sale.
The city is in desperate need of the new lines and says it was the best option they had. Eagle Mountain community relations coordinator Linda Peterson says the growing town risks power outages if it doesn't install a 138-kilovolt power line.
City officials say burying a power line would cost three times as much.
(The Associated Press contributed to this story. Copyright 2007 by The Associated Press. All Rights Reserved.)
×
Most recent Utah stories