Estimated read time: 7-8 minutes
This archived news story is available only for your personal, non-commercial use. Information in the story may be outdated or superseded by additional information. Reading or replaying the story in its archived form does not constitute a republication of the story.
Officer Anonymous, are the cops investigating my case?
It depends on the case. I will go over two of the most prevalent cases that get filed and what generally happens to them. The first case is a vehicle burglary. The second case will be a financial crime or identity fraud. I think there are a lot of misconceptions about what we can and can't do on a case, and the majority of people think we don't do anything with them.
Vehicle burglary
I used to go to neighborhood meetings where the largest complaints were speeding and vehicle burglaries. People would yell at me and complain how they had their laptop, or purse, or cash, cellphone, iPod, gold bricks and Mona Lisa stolen from their vehicle. My question was why were those items in the vehicle overnight or during the day to begin with? I would explain that vehicle burglaries are a crime of opportunity. An individual will walk by the car, look inside to see if there is anything good, enter the vehicle unlawfully (like a large rock) and remove said items.
Ask a Cop:
Got a question for Officer Anonymous?
Send you inquiry or question for Officer Anonymous to askacop@ksl.com.
They would complain about not seeing enough cops patrolling and instead sitting in parking lots, or hanging out at the 7-Eleven. I personally did a lot of sitting in parking lots, but only because I was trying to write out the several police reports I had collected throughout the shift. I advised them that I could drive by the same parking lot or drive down the same street 10 times in a 10-hour shift but only really be present by their vehicle for 30 seconds total, 3 seconds a pass in my patrol car. That means for the other 9 hours and 59 minutes I was driving by another resident's vehicle or responding to calls for service.
Very rarely did I observe a vehicle burglary in progress and more often than not a vigilant neighbor called the police, noticing a suspicious person walking around vehicles and that prevented the burglaries. The vast majority of property crimes are prevented by a concerted effort by the residents to call the police when they observe a suspicious person and to not leave valuable items in their vehicles.
So your car gets broken into and you call the police. Most dispatchers will ask you if anything was taken, is there suspect information or anything for the officer to follow up on and were the items taken over a certain amount. If the answer is no, an officer won't be dispatched.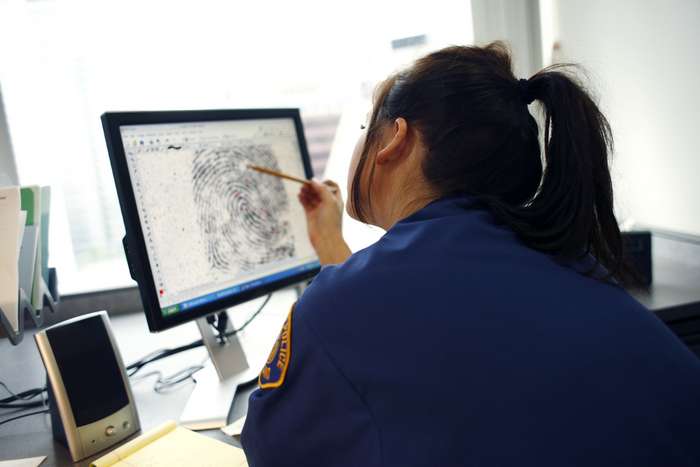 But what about fingerprints? Very rarely do we recover fingerprints at major crimes, and even if we do, most of the times they are barely legible to compare to a fingerprint database. Understand that if an officer responds and a case is taken, it will get sent to a property crimes detective who will determine if there are any leads to follow up on (triage). This will most likely be one of seven new cases the detective received just that day.
Fingerprinting ties up a huge amount of resources with little results, especially at vehicle burglaries where most perpetrators are juveniles with no fingerprints on file. This is where shows like CSI have done police a great disservice. They can get prints off of everything. Look in your vehicle right now and see how many unusual surfaces are in there and then ask yourself if you would like fingerprint powder covering all of it.
So you have your phone, laptop, camera and wallet taken in a burglary. Did you document the serial numbers for the electronic items? Most people do not record these valuable numbers. We are able to locate items at pawnshops if the serial number is reported stolen. We are also able to dispute the ownership of a MacBook Pro by "Crazy Pete" who lives at Pioneer Park by that same number. If you did document the number, we will list it on NCIC and if it gets pawned or recovered by police, it can be returned to the owner. The person who pawned the item can be charged with theft.
The wallet/checkbook is a different matter and sometimes more costly. A professional or somewhat competent burglar can do more damage and gain more from the items in your wallet/checkbook than the few items he can pawn or sell. Credit cards are immediately used along with checks and cash of course. If they have your complete information and the right connections, identity theft can cause you years of frustration.
Quite a few people have suffered the loss of these items, filed a police report and were later contacted by their financial institution advising them of fraudulent charges. This is where we get into the financial crime aspect.
Financial crime
A lot of people assume that the same officer or detective they were dealing with on the vehicle burglary will be the same person handling the fraudulent transactions. This is not the case generally. Fraudulent transactions can occur all over the place in various police jurisdictions and those have to be reported to that separate jurisdiction with a separate case number.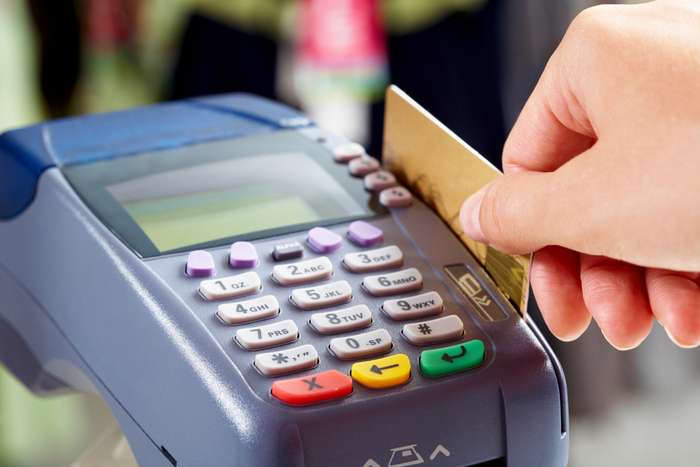 Say the burglar somehow obtained your credit card and made a purchase at the Walmart in Salt Lake City. The theft of the credit card happened from your vehicle being broken into in Sandy. You already took a case with the Sandy Police Department and now you should file a report with Salt Lake City Police Department. You call Salt Lake police, tell the dispatcher briefly about the crime and they will most likely have an officer call you. The officer will ask you to identify the location where the fraud occurred, the amount, preferably a time of the transaction, which is different than when the payment posted to the account. They will give you a case number and the case will be written up.
The case will be assigned to a detective in financial crimes, one of many, and the detective will read the case and usually call the person who filed the report. The detective's first priority is to determine who the victim is. This may sound unusual as it's obvious that you are the victim. This however may not be the case if you have been reimbursed from the bank for the fraudulent charge. The bank then becomes the victim. The bank turns around and charges Walmart for failing to verify ID as to the owner of the credit card. So now Walmart is out the money and now the victim. You have become a witness.
The detective will attempt to advise you of this and then contact Walmart to see if they would like to cooperate with the investigation and provide surveillance of the transaction. Walmart may cooperate. Some businesses do not and write it off. If that happens, the case goes nowhere. Without a victim we cannot prosecute a financial crime. If we do get surveillance, we attempt to identify the suspects based on that surveillance, hoping that the suspect happened to look directly at the camera. If we get the suspect identified, the case is screened with the district attorney and a warrant is issued for fraudulent use of a credit card.
But what about charging them with the burglary of your vehicle and the other items that were taken? How do we prove that they were the person that burglarized your vehicle? Just because they have your property in their possession does not mean they took the items to begin with. Common sense would say otherwise, but that is the way the law works.
This is a general overview of these two crimes as there are so many different facets that I could take up several more pages discussing the different "what-ifs." I am assured that by the time you are reading this you have clicked to another story.
This article is for entertainment and or information purposes only and should not be taken as legal advice. I do not represent any specific agency or government. Please send questions to askacop@ksl.com
×
Related stories