Estimated read time: 2-3 minutes
This archived news story is available only for your personal, non-commercial use. Information in the story may be outdated or superseded by additional information. Reading or replaying the story in its archived form does not constitute a republication of the story.
Whit Johnson reporting A serial bank robber from the west coast brings his act to Utah. He's known by investigators as the "Highway 101 Bandit." He's the prime suspect in at least 10 bank robberies in the last five months.
Most of the robberies occurred in California, but Utah authorities are now joining the manhunt. The FBI believes a Zions Bank in Sandy is the only bank he's robbed outside of California. Because this completely breaks his pattern, they hope someone in Utah may be able to help track him down.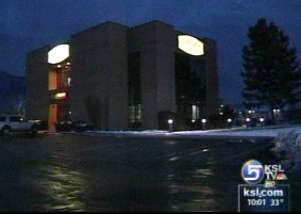 Since July of this year, local news stations in the west have been reporting on the "Highway 101 Bandit." The glasses, the gray hair, the mustache -- photo after photo, the familiar characteristics have become the focus of a multi-agency manhunt.
Special Agent Juan Becerra, with the Salt Lake City office of the FBI, said, "We find it really important that we get him off the street."
The bandit found most of his targets along Highway 101 from Petaluma to San Diego, California, but on September 4 he made one trip to Utah for a crime outside his M.O.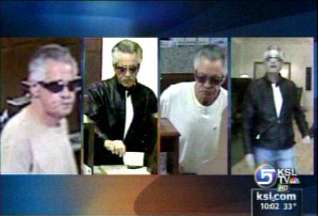 "We find that to be interesting, that he may have been either traveling or visiting relatives in and around the Sandy or Salt Lake City metropolitan area," Becerra said.
He says during that trip the 'Highway 101 Bandit' walked into a Zions Bank in Sandy. Surveillance photos show him presenting a note to the teller demanding money. The teller complies. He casually puts the cash in his pocket and walks out the front door.
Becerra said, "The nature of the crime requires you to do something desperate." Becerra believes the Sandy robbery could be the connecting link that would bring the 'Highway 101 Bandit' to justice. And although he does not appear to use a weapon in the robberies, authorities say he should still be considered extremely dangerous.
"We would caution the public about approaching him directly," Becerra said.
Authorities are growing more concerned as these robberies are happening on a more frequent basis. They hope they don't escalate to something more violent. If you have any information, call the FBI, Sandy police or 911.
×
Most recent Utah stories