Estimated read time: 2-3 minutes
This archived news story is available only for your personal, non-commercial use. Information in the story may be outdated or superseded by additional information. Reading or replaying the story in its archived form does not constitute a republication of the story.
SALT LAKE CITY — Utah Highway Patrol troopers are okay if a bunch of Zombies are on the interstate this Halloween. They're also fine with ghosts, scarecrows, and princesses, but what they don't want are drunk drivers.
This year, troopers have a new truck they say will help them get those drunk drivers to jail faster.
It seems every holiday we hear about these extra police patrols out on the roads. We see them all the time, along with DUI checkpoints. But something new this year is a truck that will allow officers to get the job done faster.
Utah Highway Patrol trooper Shaun Thomas says he can't wait to get this truck out into the public. Sure, it's just a truck, but the inside is where it's at. Everything to test, process and interview drivers suspected of being drunk is there.
"This is going to make DUI enforcement much easier, as far as our checkpoints," Thomas said. "If there is someone from dispatch here, they can hook up to the computers. It's built to house our intoxilyzers. Everything was built specifically for DUI testing."
The truck will be out during DUI checkpoints this weekend through Halloween.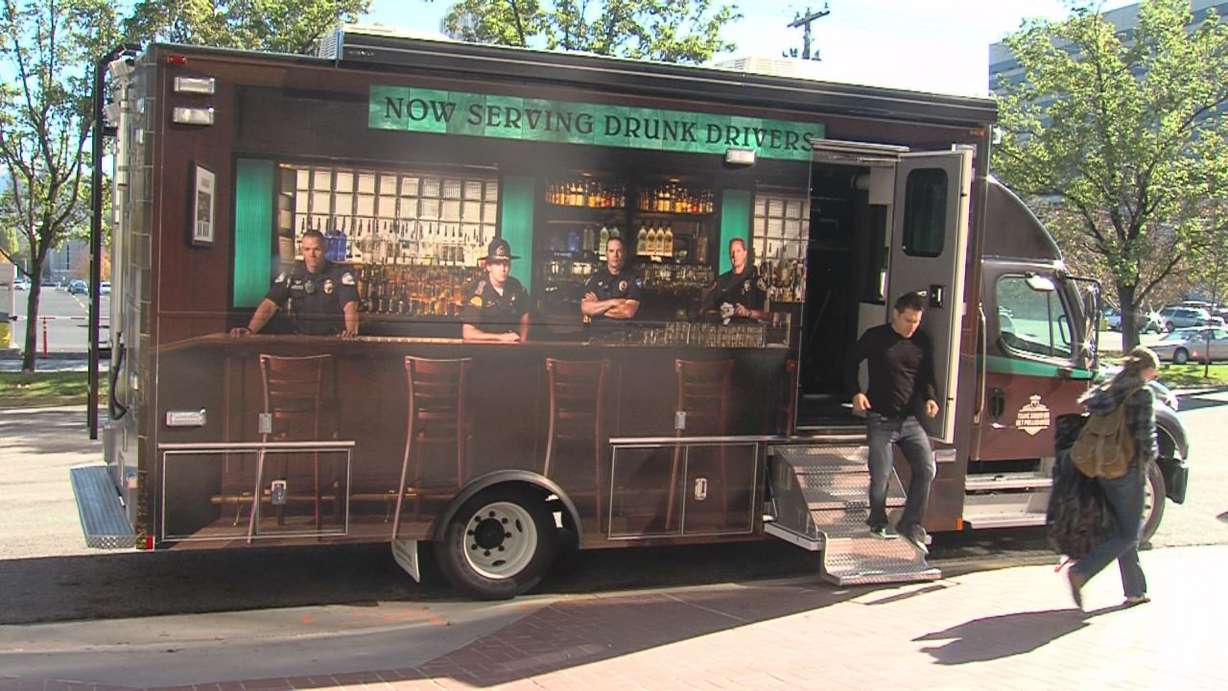 During UHP's Halloween crackdown last year, troopers stopped 5,100 vehicles. Of those drivers stopped, troopers ended up arresting 153 of them for driving under the influence of alcohol. But they also found something good: 258 drivers were designated drivers, making sure their friends got home safely.
Troopers say it's unfortunate a truck like this is even needed. We don't know how many people were saved by getting drunk drivers off the road, but we do know how many were killed.
"We're going to be out in full force," Thomas said. "We're going to be out enforcing DUIs, so please, if you're going to be out there at Halloween parties or whatever, if you're going to drink, do it safely, and please do not drive."
×
Photos
Related stories
Most recent Utah stories