Estimated read time: 2-3 minutes
This archived news story is available only for your personal, non-commercial use. Information in the story may be outdated or superseded by additional information. Reading or replaying the story in its archived form does not constitute a republication of the story.
Ed Yeates reporting A second paralyzed patient from a nonprofit rehab center in Utah is going to China for a stem cell transplant, and a group of researchers from the University of Utah will be following his progress.
Ninety-five percent of the patients at the nonprofit Neuroworx Center in South Jordan are victims of spinal cord injuries. Over the past six months, the Christopher Reeve and James LeVoy Sorenson foundations and IHC have all donated money to help in the work there.
Patients like Justin Duncan take on aggressive therapy that pushes the envelope but only at the speed and intensity he wants. He was paralyzed after an accident in November of last year. His vehicle spun out on black ice and rolled several times. His neck was fractured in 12 different places.
But in little more than a year, he now transfers himself onto a mat or into a car. His balance, coordination and body control all have improved.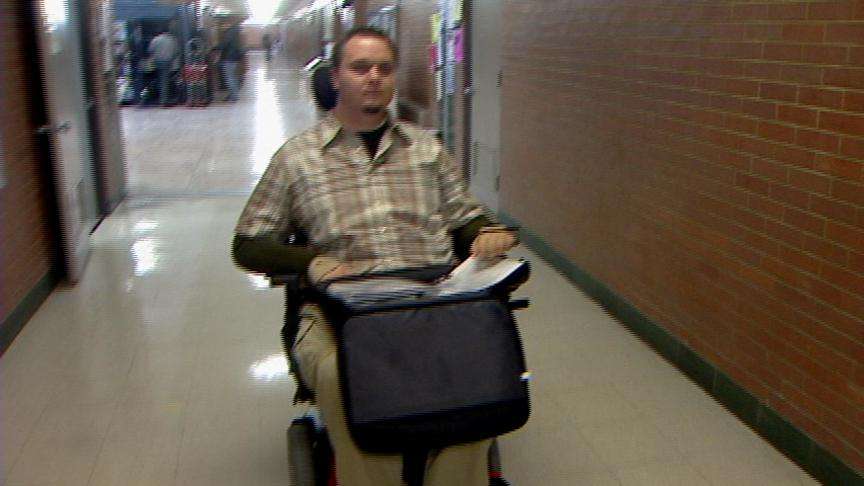 Patients who come to this center have a lot of incentive. Despite the odds, they push the limits. Joe Taggart, a 25-year-old student, was body surfing last year in Guatemala when powerful wave drove him headfirst into the sand. As a patient at Neuroworx, he too is paralyzed but has that drive to do more than what's expected--including something not yet approved in this country.
Next may, Taggart will be leaving for China. He'll be there a month undergoing a stem cell transplant, and a group of University of Utah research students will be following his progress.
"They're going to be documenting my range of motion and my strength and stamina before and after my trip to China, as well as for a year or two into the future," Taggart explained.
"I think we're all sitting and waiting for the stem cell stuff that is happening right now. I think we're all waiting even with the new skin stem cells," Jan black, of Neuroworx Center, said.
Chinese surgeons will give Taggart six transplants, including stem cells pulled from his own bone marrow.
Taggart goes to China with conservative expectations. He says he hopes for the ultimate gift, but if he gains nothing more than nerve regeneration and strength in his right arm, the transplant will have succeeded.
×
Related links
Most recent Utah stories