Estimated read time: 2-3 minutes
This archived news story is available only for your personal, non-commercial use. Information in the story may be outdated or superseded by additional information. Reading or replaying the story in its archived form does not constitute a republication of the story.
Richard Piatt reporting New U.S. Attorney General Michael Mukasey delivered his first speech today to attorneys general from every state at a meeting in Park City. Mukasey says his priority is helping states fight violent crime.
Torture and waterboarding may have been important at Mukasey's confirmation hearing but not here today. Instead, this ex-U.S. attorney and federal judge talked about fighting crime, and he doesn't care who gets the credit.
Mukasey shook the hand of every attorney general in the room moments after talking about federal and state law enforcement working better together. "As attorneys general we share not only a title but many of the perspectives and goals and challenges," he told the group.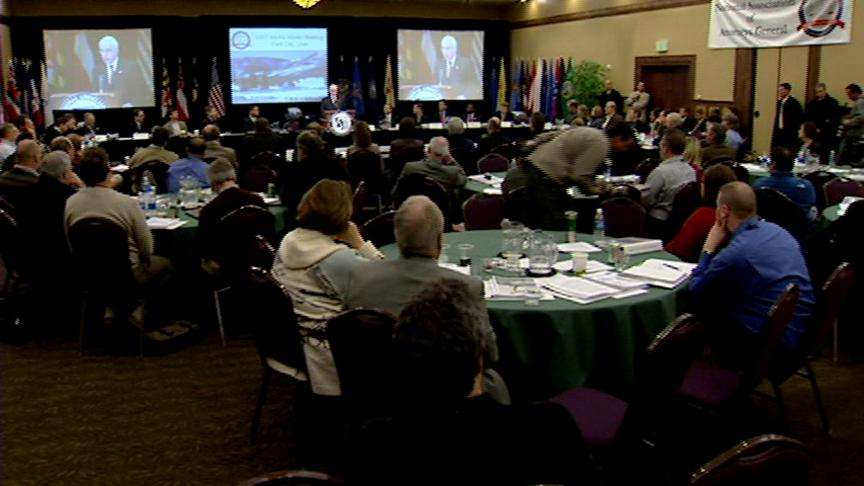 As an example, Mukasey said a state and federal database has made instant background checks for gun buyers better. He says the number of mentally ill people banned from buying guns since the Virginia Tech shootings has more than doubled.
"Accurate and complete information on individuals prohibited from possessing firearms is essential to keep guns out of the wrong hands," Mukasey said.
Not every state chips in to the database, but Utah does.
Mukasey also says violent crime is on the rise, making that federal-state partnership important in fighting crime.
Utah's attorney general agrees that federal-state partnership may be the best way to deal with it. "In some cases we have seen that. In particular, in the area of rape statistics we have seen that. So, we have to continue to focus on violent crime," Utah Attorney General Mark Shurtleff said.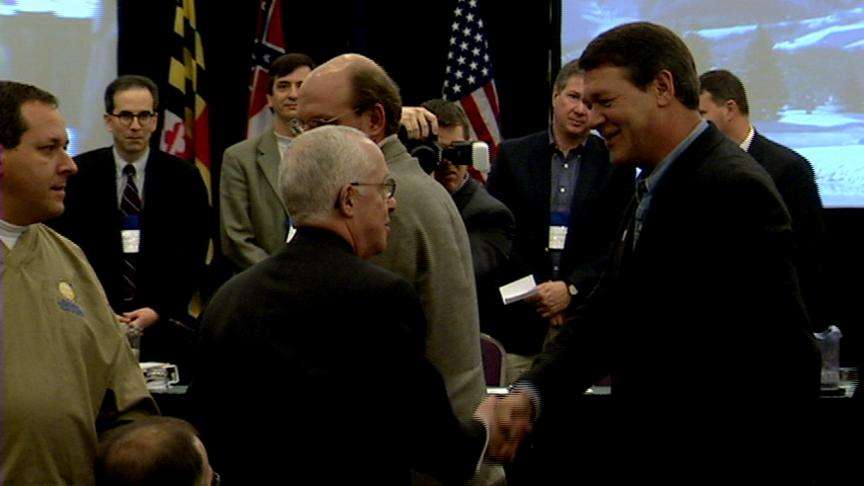 According to the new U.S. attorney general, getting the job done should be the focus, not who gets the credit. "I'm not interested in who gets the credit or whose statistics count the case. I'm interested in doing what needs to be done to reduce crime," Mukasey said.
According to Attorney General Mukasey, the number of people identified as mentally ill and ineligible for a gun permit was more than 174,000 three months after the Virginia Tech shootings. Early this month, there were just under 394,000 mentally ill people identified.
×
Most recent Utah stories