Estimated read time: 3-4 minutes
This archived news story is available only for your personal, non-commercial use. Information in the story may be outdated or superseded by additional information. Reading or replaying the story in its archived form does not constitute a republication of the story.
SALT LAKE CITY — The Daily Caller released a video Tuesday evening of Pres. Barack Obama speaking about Hurricane Katrina to a largely black audience. The remarks were known about and reported in 2007, but quickly became the center of attention as the first debate neared.
"Now here's the thing, when 9/11 happened in New York City, they waived the Stafford Act — said, 'This is too serious a problem. We can't expect New York City to rebuild on its own. Forget that dollar you got to put in. Well, here's 10 dollars.' And that was the right thing to do," Obama said at the time. "What's happening down in New Orleans? Where's your dollar? Where's your Stafford Act money? Makes no sense. Tells me that somehow, the people down in New Orleans they don't care about as much."
The story, which claimed the remarks were "racially charged," was largely seen by both sides as a way to once again bring race into center focus as an election nears — four years after Americans elected their first black president. Jake Tapper of ABC News noted that the media had covered the remarks in 2007, when they were made.
The story also served to remind the American public of Rev. Jeremiah Wright, then-Sen. Obama's pastor at the time, whose remarks created controversy in 2008, CBS News reports.
Liberals largely denounced the video as old news, while conservatives said the speech was an example of using racially charged rhetoric for political gain.
"There's no way you can listen to this speech and not hear it as a deliberately divisive speech that pits Americans against each other and does so largely with racial innuendoes that are very, very clear when you hear the speech," former Republican presidential candidate Newt Gingrich said on Fox News.
The Romney campaign told Buzzfeed it had nothing to do with the release of the 40-minute video.
Other political news:
A Congressional candidate in Tennessee made headlines after he posted a photo of a gun to Facebook and directed a message at Pres. Obama: "Many people in Tennessee keep asking me about my opinion on Second Amendment rights," he wrote, according to the Tennessean. "Apparently Tennesseans are part of that crazy crowd that Obama says 'cling to (their) religion and guns.' Well, then I must be part of that crazy crowd. Here is something that I usually have with me. Welcome to Tennessee Mr. Obama."
First lady Michelle Obama was announced winner of the Family Circle Presidential Cookie contest by the smallest margin in the contest's history: 287 votes.
Vice President Joe Biden told an audience Tuesday that the middle class has been "buried" for the last four years. Biden was arguing that a tax hike would be especially bad for the middle class after what they have been through over the last four years, the Associated Press reports.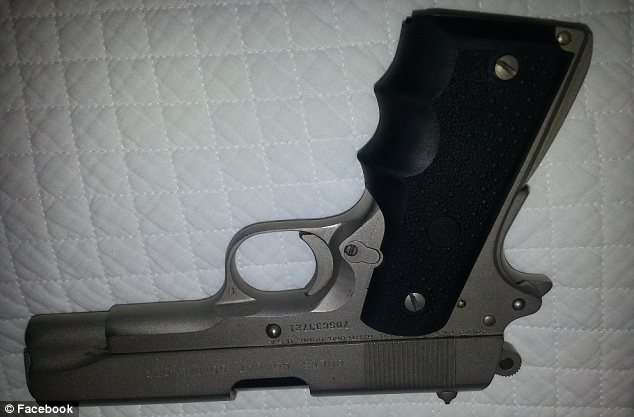 Footage has surfaced of vice presidential Republican nominee Paul Ryan making remarks to GOP presidential nominee Mitt Romney's now-infamous "47 percent" remarks. "Seventy percent of Americans want the American dream. They believe in the American idea. Only 30 percent want the welfare state," Ryan said, according to the Huffington Post.
Ann Romney has stepped into a new role as the general election nears: defender in chief. Ann Romney often sits down for more local interviews than her husband does, and has told stories about the candidate's debate preparation and other things that give the campaign a more personal tone, the Associated Press reports.
×
Related links
Related stories
Most recent Politics stories