Estimated read time: 1-2 minutes
This archived news story is available only for your personal, non-commercial use. Information in the story may be outdated or superseded by additional information. Reading or replaying the story in its archived form does not constitute a republication of the story.
Sandra Yi reporting When a man in Taylorsville opened his door last night two teenagers shot him. Police say the shooting may have been the result of a botched drug deal.
Officers haven't made any arrests yet, but the injured man could be in trouble too.
Police say it's possible the victim could face some charges. After the shooting, police got a search warrant and found drugs in his apartment.
But the man who was shot is telling police he didn't know the two teenagers who showed up at his Taylorsville apartment. "They knocked on the door, he opened it. He was struck with the gun first in the head and then shot in the chest," Taylorsville Police Sgt. Rosie Rivera explained.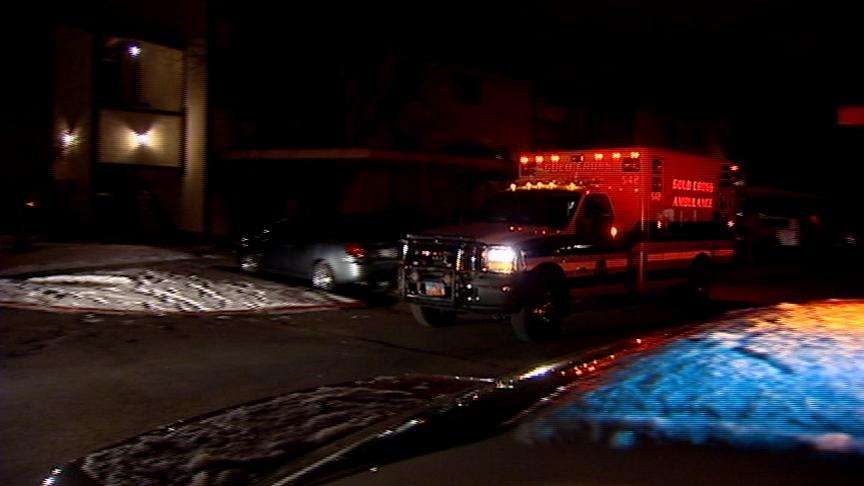 Matt Marko, who was visiting the apartment across the hall, heard the gunshot. It was just before midnight. "It was a lower-pitch crack. It wasn't a 22, didn't sound like it," Marko said.
As Eyewitness News talked to Marko, the victim's brother became combative and yelled at us from inside his apartment. "Do you have any respect?" the he shouted. "My brother almost died. You guys can leave!"
Police are trying to get more information from the man who was shot.
Meantime, they say people shouldn't answer the door to just anyone because crimes involving drugs can be a case of mistaken identity. "Sometimes these people go to the wrong address. We've had that happen also. New tenants move in and they think that drug dealers are still there," Rivera explained.
Police don't think that was the case this morning. They are looking for two teenagers but they don't have a description.
If you have any information, call Taylorsville police at 734-7000.
×
Most recent Utah stories