Estimated read time: 6-7 minutes
This archived news story is available only for your personal, non-commercial use. Information in the story may be outdated or superseded by additional information. Reading or replaying the story in its archived form does not constitute a republication of the story.
Tom Brokaw reporting It is an honor for me to be part of Dick Nourse's retirement party. As one television news anchor to another, I know just what you've been though--the highs and the lows, and mostly all the hard work and all the good times.
As a young man in Grand Junction, Colo. Dick had all the tools to be a great news anchor: the looks, the smarts, but mostly that voice.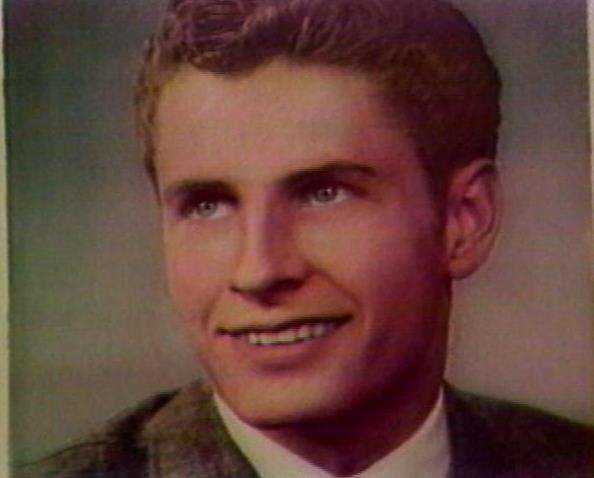 The earliest professional recording of Dick Nourse's voice is when he was a teenager in Grand Junction, Colo. "This is KREX radio, serving western Colorado and eastern Utah AM and FM in Grand Junction," a young Dick Nourse announces.
That voice was bound to get him a job, and as Dick tells it, he stopped in Salt Lake City in early 1964 just to visit his brother on his way to a job in Sacramento. KSL offered him a job and the rest is history.
After a year of going solo, KSL lured weatherman Bob Welti and sportscaster Paul James over from Channel 4, and one of the longest-running, most popular anchor teams ever was born.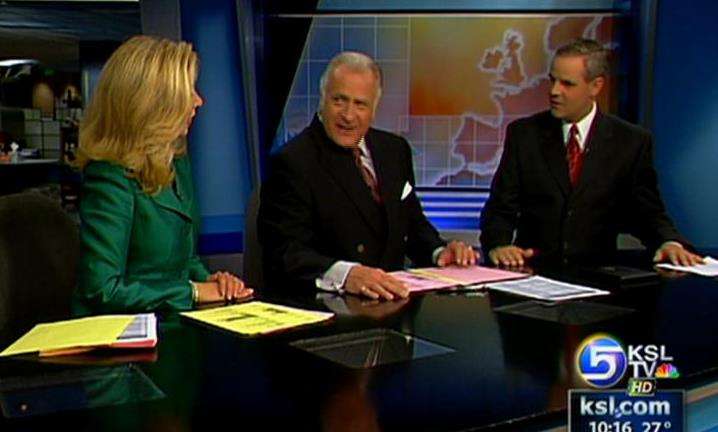 Along with sharing the anchor desk with Welti and James, Dick has anchored with Bruce Lindsay, Shelley Thomas, Jane Clayson, Carole Mikita, Ruth Todd and now Nadine Wimmer.
First Mark and now Kevin Eubank have handled 10 p.m. weather since Bob Welti retired, and sportscasters Jim Nance, Craig Bolerjack and now Rod Zundel and Tom Kirkland have anchored sports.
News has always been at the core of Dick's career, and over his 43 years at KSL a conservative estimate is that he's anchored over 20,000 newscasts.
His first big story was a plane crash back on November 11, 1965. "A United Airlines 727 jet carrying 88 persons exploded and broke in half tonight when it crash-landed at Salt Lake Municipal Airport," Dick reported.
The jet was on a flight from New York City to San Francisco when it crashed in Salt Lake, one of four planned stops. Sportscaster Paul James was one of the first people on scene. The final death toll was 43, and an investigation found the pilot descended too quickly.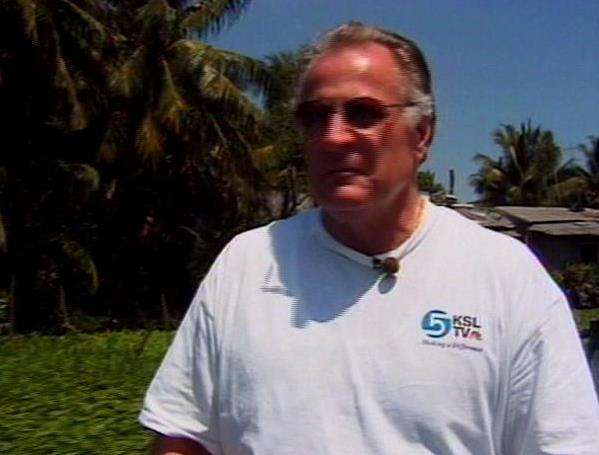 Another big story in Dick's early career was "the story" of the 1960s: the Vietnam War. It was 1967, still early in the war, and Dick tracked down Utah soldiers serving in Vietnam.
"This is Marine Lance Cpl. Michael Cotton from Murray, Utah, and Mike, you're with the 1st marine division located outside Danang here, right?" Dick asked a soldier during an interview.
"They was throwing grenades at us all night," another soldier told Dick, "We had about eight incoming, and it was kind of spooky out there."
Dick Nourse was the only Utah TV reporter to go to Vietnam during the war, and in 1997 he went back. "When I left Vietnam in 1967, I had no idea I'd ever return," Dick said.
Dick did return and was able to tie up some old loose ends, like what the Vietnamese people think of Americans, and what he thinks of America's involvement there.
"Ted Bundy is labeled by law enforcers as one of the most vicious killers ever," Dick reported. The former University of Utah Law student was accused of a string of murders across the United States, including one in Utah. He was finally charged with the deaths of two Florida State coeds, and the trial took place in Miami.
"And on July 24 [1979], the news came live via satellite from Florida," Dick recalled.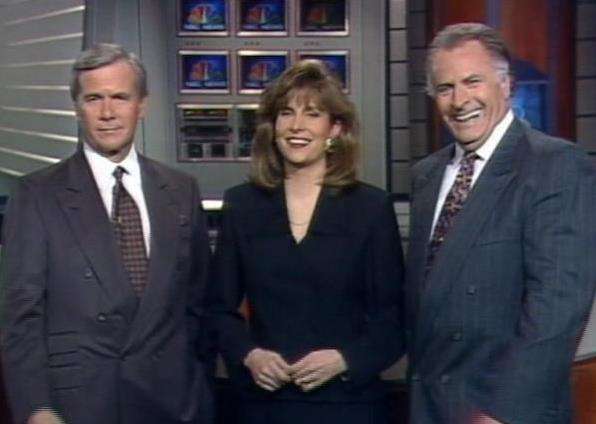 John Hollenhorst reported, "This is John Hollenhorst reporting live via satellite from Miami, Florida where the verdict is in in the Ted Bundy murder trial. The former Utah law student was convicted tonight on all charges."
Dick was there to report when Dale Pierre and Williams Andrews tortured and killed several people they caught in a store while robbing it. "The afternoon of April 20, 1974; Five people were in the Hi-Fi Shop in Ogden when two armed men walked in and loaded a van with stereo equipment. What followed next ranks as one of the most savage crimes in Utah's history," Dick reported. Pierre and Williams were executed years later.
There was the tragic and sensational murders of Mormon document forger turned bomber Mark Hofmann in October of 1985. In fact, Dick has covered a slew of fanatical religion-based murders, such as the 1977 killing of polygamist leader Rulon Allred.
Then there was the case of polygamist/fundamentalist John Singer who got in trouble with the law for hometeaching his children, and vowed to go down shooting if anyone interfered. "Because I have done no wrong, that's the reason. I have the perfect right to defend myself and my family," Singer explained to Eyewitness News in 1978.
"Then on January 18, 1979, as police attempted to arrest him, John Singer was shot in the back, death was instant," Dick reported.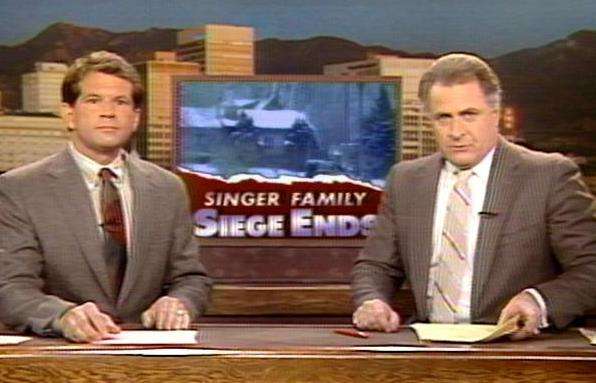 Nine years later, Dick anchored several newscasts that were led by a story on a retaliatory attack by Singer's relatives. The Singer-Swapp clan bombed an LDS Stakehouse near the Singer Ranch, holed up inside the ranch for 13 days, and killed a corrections officer in a shootout that ended the siege.
In 1980, Dick found himself the subject of interest and compassion when he learned he had cancer, Non-Hodgkin's Lymphoma. He'd just gone home after three weeks in the hospital and his first chemotherapy treatment, when his co-anchor at the time, Shelley Thomas, interviewed him.
"What are you feeling right now after what you've been through so far? What's going through your mind?" Shelley asked Dick.
"I think you realize the importance of life more than anything because it's scary you know when somebody says you've got cancer. And I'm 40 years old, I just turned 40, I'm still young yet. I've still got a lot of things I want to do. I think I just kind of sit back, I'm still sitting back kind of evaluating my life. I've got to lick this and I will. I can see me now out waging the cancer battle for other people," Dick responded.
And wage that battle for other people he did. For 27 years, he's thrown his heart and soul into the fight for a cure for cancer. He's cheered up hundreds of people who've called him when they learned they had cancer.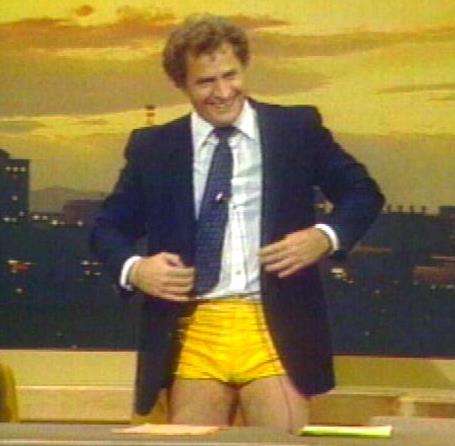 Dick even wore those little yellow shorts on the newscast the night of that cancer run because a viewer promised to donate $50 more to the American Cancer Society.
There has been plenty of clowning around during Dick's stay at KSL before there was Eyewitness News HD. "I'm Dick Nourse. And I'm Shelley Thomas. Some of the stories you'll see next on 3-D Eyewitness News," Dick and Shelley announced in one broadcast.
KSL-TV's promotion machine has been cranked up for Dick's entire career. Dick's all-time favorite is a promo called "Outstanding in Someone's Field." It showed Nourse, Welti and James stinging in a farmer's field as an announcer said, "Dick Nourse, Bob Welti and Paul James: outstanding in their field. Nourse, Welti and James: out standing in somebody's field."
It's Dick's favorite partly because it was it was his idea, but mostly because it was so fun to make, and the audience got to know that Nourse, Welti and James each had a great sense of humor.
For four decades Dick has given us the good news, the bad news, the important news--always in a reassuring tone.
Much of our audience grew up watching him. Many of the people who now work at KSL do so because of Dick's example.
×
Most recent News stories