Estimated read time: 2-3 minutes
This archived news story is available only for your personal, non-commercial use. Information in the story may be outdated or superseded by additional information. Reading or replaying the story in its archived form does not constitute a republication of the story.
Alex Cabrero reporting The Utah woman on board the cruise ship that began sinking near Antarctica is now back home. Lisa Paisola flew into Salt Lake International this afternoon.
Lisa had visited every continent on the planet except Antarctica. She's a world traveler and an adventurer. That's why she booked the cruise. Now, Utah is the only place she wants to be.
What do you say when you finally see someone you weren't sure you'd ever see again? Nothing. You just laugh and cry like Lisa's family did.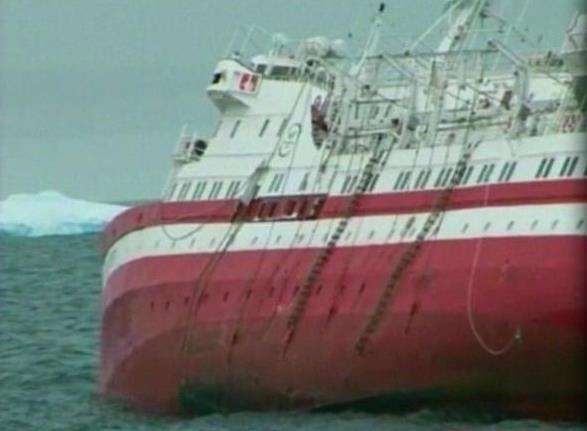 This kind of welcome is enough to make anyone cry, even though Lisa probably thought she was already out of tears. "You have no idea. You have no idea. I have been through hell and back," she said.
Last Friday, she was on the deck of a ship overlooking the ice and water near Antarctica when all of a sudden emergency sirens went off. A few hours later, she was in a lifeboat with the ship sinking behind her. "It was beyond terrifying. It was the most horrifying thing," Lisa said.
Meanwhile, her family here in Utah saw the sinking ship on TV and wondered where she was. "We thought she would die," Lisa's mother, Patti, said.
Lisa's daughter Kianna said, "I just thought: Titanic. That's what I really thought of. I heard about it and was just really nervous and scared."
Those feelings went away, though, when they heard she was OK. Another ship picked up all 154 passengers and took them to Antarctica. From there, planes took them to Chile and then finally home.
"This is the day I've waited for. This is the minute I've waited for. She's alive and she's here," Patti said.
Lisa calls it a miracle. "There are a million miracles that got me here today, and there's a million reasons why I shouldn't be here," she said.
Lisa met her family at the airport wearing her life vest, and you can't blame her if it stays on for a while. "I just want to go home and spend the next six months with my family and not leave the house," she said.
Lisa says eventually she'd like to go back to Antarctica and explore some of it but on her terms. Right now, all she can think about is staying home.
×
Related links
Most recent Utah stories