Estimated read time: 2-3 minutes
This archived news story is available only for your personal, non-commercial use. Information in the story may be outdated or superseded by additional information. Reading or replaying the story in its archived form does not constitute a republication of the story.
SALT LAKE CITY — For nearly six years, Brenda Nelson and her little service pug were constant companions. When Brenda spent a year teaching in Lithuania, Sofia went along for the journey. But Sofia would not make it back home.
"My experience, if I had not had Sofia, it would have been completely different than what it was," Nelson said of her trip to Lithuania. "Because she, again, was nothing but a service of goodwill."
The pair was on the last leg of their trip home, waiting for a Jet Blue flight from New York City back home to Salt Lake. The flight was delayed, and once on the plane, the plane stayed on the tarmac for an additional 45 minutes.
A flight attendant insisted Nelson keep Sofia in her carrier, on the floor, under the seat in front of her. Without fresh air and circulation, the pug struggled to breathe. Between the two delays, Sofia, was in her carrier for 99 minutes total.
"I could tell she was having some hard time breathing," Nelson said. "She was panting heavily and that's why I was sprinkling her with the waterbottle that I had."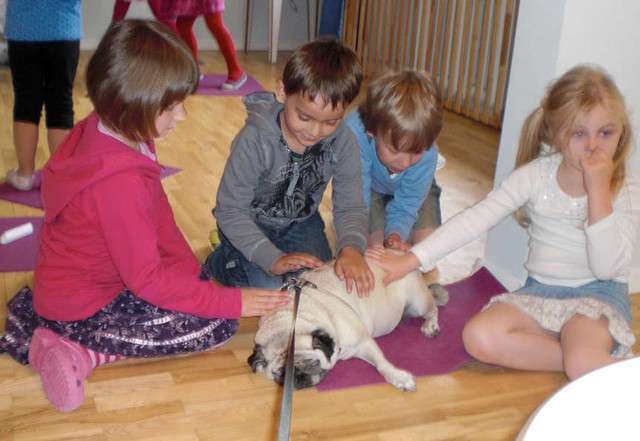 Nelson took the pug out of the carrier, discovering Sofia, who prior to the flight was in good health and current on all immunizations, had died.
Jet Blue arranged for a hotel room and told Nelson she could take the dog's body home the next day.
After having the dog preserved, she arrived to the airport to find her flight was delayed two hours, and that she could not take the dog's body on the plane with her.
The airline told her the dog would need to be cremated, at Nelson's expense.
"I was so drained and I had nobody to turn to," Nelson said. "I was literally alone in New York City for three days."
Three days later, Nelson stepped onto the plane with just a ceramic paw print, harness and ashes — all that was left of Sofia.
"She was not baggage. She was a living, loving animal," Nelson said.
Jet Blue responded to KSL through email, stating only that the delay on Nelson's flight was due to a "customer matter."
Nelson says Jet Blue offered her a $200 voucher for a future flight, which she says she will not be using. She says she is looking for an attorney and is considering legal action.
Death of animals during air transportation
| Alaska | American | Continental | Delta | Hawaiian | United | Total |
| --- | --- | --- | --- | --- | --- | --- |
| 4 | 5 | 3 | 19 | 2 | 2 | 35 |
Department of Transportation: Airconsumer
×
Photos
Related Links