Estimated read time: 2-3 minutes
This archived news story is available only for your personal, non-commercial use. Information in the story may be outdated or superseded by additional information. Reading or replaying the story in its archived form does not constitute a republication of the story.
Debbie Dujanovic reportingThe allegations are sweeping through the south end of the Salt Lake Valley. They involve dozens of investors, millions of dollars, and a deal that sounded so good even law enforcement signed up.
Neighbor after neighbor tell Eyewitness News they lost hundreds of thousands of dollars. Investors say it hit Riverton hard; Herriman and Bluffdale, too. People say they were promised big returns, so sweet that not even trained investigators sniffed this one out until it was too late.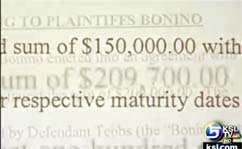 We went to see the one man in charge of both MNK Investments and Twin Peaks Financial Services. Several people told us they invested home equity, retirement money, and savings in those companies.
Many didn't want to go on camera. Not Jerry Gomez. The firefighter says he has nothing to lose by speaking out about the $150,000 he put in. For a while he was getting a return, then late this summer, nothing.
"All of the strength in my body was just gone. I wanted to fall down. I thought, 'Oh no, it's gone, lost. What am I going to do now?'" he said.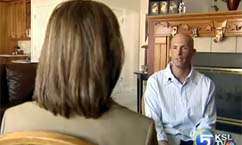 For starters, Gomez and other investors filed a lawsuit that claims they were promised an 18 percent return. They thought their money would be used to purchase residential lots in booming communities in Salt Lake and Utah counties, and company notes indicate their money was secured by deeds of trust.
We asked Gomez if he has his name on a lot.
"No," he answered. "It was never secured." He doesn't know where the money went.
In the civil lawsuit filed recently investors did ask a judge to make sure the owner of the company can't sell his cars, his boat, his motorcycle and other items until they get a shot at getting their money back. They may face competition from friends and neighbors in the south end of the valley who told us they, too, bought into the promises.
Even the Salt Lake County Sheriff's Office halted its investigation into the matter because of a conflict. Two deputies invested in the deals. Now, the Attorney General's Office is looking into it.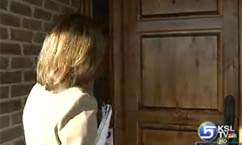 Francine Giani, with the Utah Department of Commerce, said, "We have two agencies here that are involved in two different aspects of it."
As for the owner of MNK and Twin Peaks Financial Services, no one answered the door. And when I reached Kenneth "K.C." Tebbs by phone, I told him, "Some investors say that you owe them a great deal of money." He told me he'd call me back later.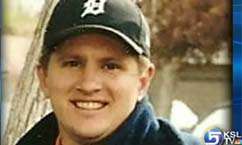 He didn't call back. But in the response to the civil lawsuit, he says he's unable to repay or refund the investors at this time and asks the judge to dismiss the claims against him.
In the meantime, the state says it wants to hear from investors. We've posted a link to state complaint forms on this page.
×
Related links
Most recent Utah stories