Estimated read time: 3-4 minutes
This archived news story is available only for your personal, non-commercial use. Information in the story may be outdated or superseded by additional information. Reading or replaying the story in its archived form does not constitute a republication of the story.
Brooke Walker, Studio 5 Most people who work in the news business have a vested interest in news, but Dick Nourse also took a particular interest in the weather. Because of that, for the last 43 years, KSL weather reports have also included a "car wash forecast."
"We just kind of grew up liking cars," Dick laughed. "Cars take me back to the good old days."
"Growing up in Grand Junction, Colorado, we didn't have a television set, or my family didn't, until a junior in high school back in 1957," Dick recalled. "So those early years we spent looking at cars, pouring through HOT ROD magazine [saying], 'This is what I want. No, I like this one better.' This is the type of thing we did."
Dick's father took him to his first hill climb. Watching cars race on a winding dirt road hooked him. From that moment on he knew he wanted to own a sports car.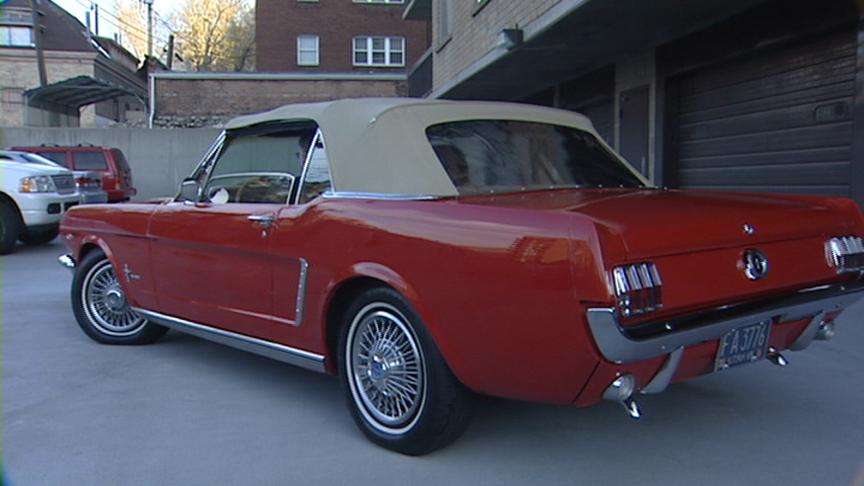 A '65 Mustang convertible helped fuel that passion. "A car to me is almost human. If you had a baby, you would have to keep the baby clean," Dick said.
You can bet Dick Nourse keeps his "baby" clean. "I've always liked a clean car. I watch the forecast more than anything to see when I can wash the car and enjoy it for three or four days. It hasn't always worked out that way," he said.
Regularly, the weather forecast ends with a mention of Dick's car and when he should or should not wash it. "It's gotten to be kind of a fun thing," Dick said. "It started with Bob Welti, and then Mark Eubank picked up on it, and now Kevin is into it big. They'll say, 'Go wash your car Dick,' or 'Check with me before you wash your car.'"
Dick's wife, Debbie, says it's more than just news desk chatter. "I don't think they realize how serious he is about the car wash, whether or not there is gong to be a drop on his car, or how upset he gets if he does wash his car and there is a surprise rain storm the next day," Debbie confided.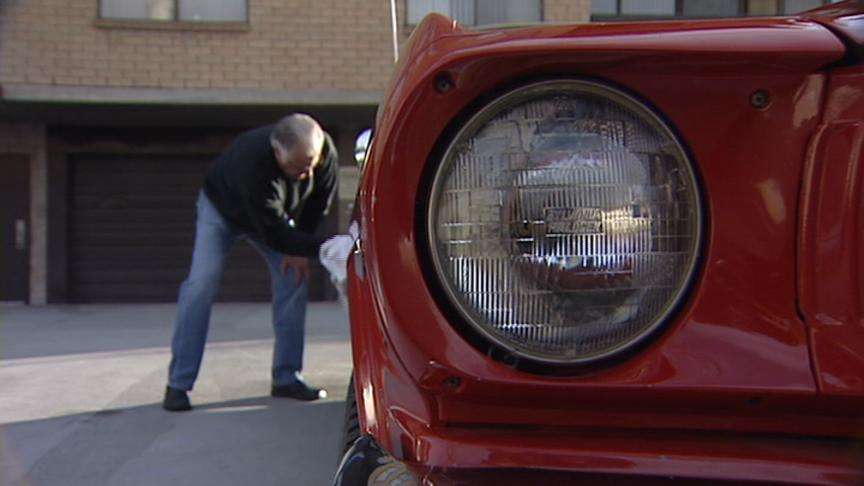 Dick says even viewers have picked up on the clean car connection. "Someone will approach me once in a while and say, 'Oh, I see your car is clean, Dick. I like it!' or, 'Did you wash your car today, Dick?'"
But even through the rain, Dick's car will shine.
"A lot of times, especially in the winter time when you can't enjoy a clean car for a day or two at the most, I'll whip through Slim Olsen's in Bountiful because it's quick, and they wipe it down for you," Dick said.
While doing a quick winter run-through last week, the manager at Slim Olsen's approached Dick with a retirement gift: 10 coupons to the car wash.
"I'll put that gift to good use," Dick promised. "The car will still get dirty, retired or not."
Dick's final newscast will be this Wednesday night. However, on Tuesday you will have an opportunity to say good-bye to Dick in person.
KSL 5 will be hosting a public open house for Dick on Tuesday, Nov. 27, here at Broadcast House from 3 p.m. to 6 p.m. This will be the only public event and a great chance for everybody to say their goodbyes.
×
Related links
Most recent Utah stories