Estimated read time: 2-3 minutes
This archived news story is available only for your personal, non-commercial use. Information in the story may be outdated or superseded by additional information. Reading or replaying the story in its archived form does not constitute a republication of the story.
Courtney Orton reporting The day after Thanksgiving, called "Black Friday" by retailers, is fast approaching. Though many consider the day the best time to find a holiday bargain, retailers still want to ensure everyone is safe as they race for the deals.
This year Fashion Place Mall will once again open at 12:01 a.m. The mall is actually doing a number of things to make sure it doesn't have problems like it did last year.
"We've hired an event parking company that's going to help people park, so that will help things run a little bit more smoothly. Most of the stores have a lot more employees working than they did last year, again to help things run a little more smoothly. We also are opening all of our doors to everyone. Last year we had them enter through one door," explained mall spokeswoman Tamara Demilt.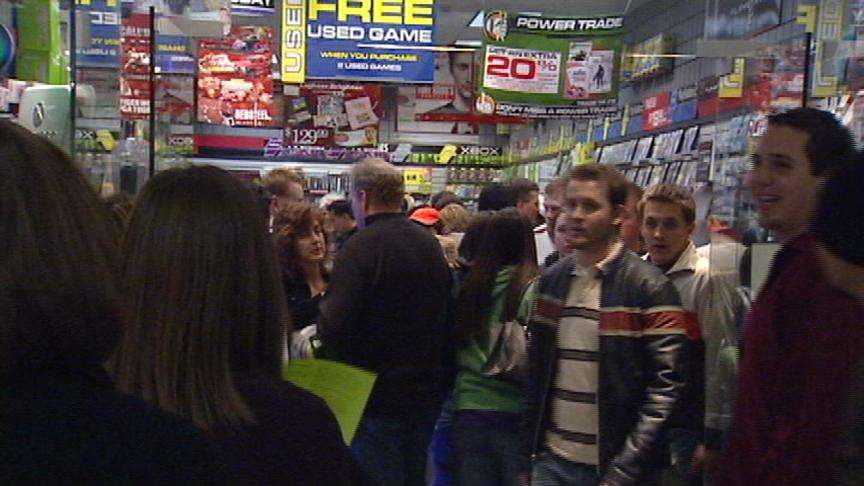 Last year, one woman was trampled while trying to enter the mall, and another person was knocked down by a security guard as he was trying to get through.
Murray police were called to the mall on "Black Friday" nine times last year, and with swarms of shoppers it's not hard to see how a problem could arise. The mall expects about 25,000 shoppers this year.
Retailers Eyewitness News spoke with this year say they were not prepared last year and that they didn't have enough staff to handle the crowds. Some even told us off camera that shoplifting was a problem. So, this year they're beefing up their staff and security to make sure nothing gets taken out of their stores the wrong way.
Of course lots of stores, not just those in the mall, will be opening early on Friday, hoping to cash in on the biggest shopping day of the year.
×
Most recent Utah stories