Estimated read time: 2-3 minutes
This archived news story is available only for your personal, non-commercial use. Information in the story may be outdated or superseded by additional information. Reading or replaying the story in its archived form does not constitute a republication of the story.
Amanda Butterfield reportingA breakthrough in stem-cell research has scientists around the world buzzing with excitement. It's all the scientists at the University of Utah are talking about.
Creating stem cells without using human embryos was something many scientists expected to happen sometime, but not so soon.
Charles Murtaugh, assistant professor of human genetics at the University of Utah, explains why this is such an exciting thing. He says, "I think it's a really exciting finding, and it will transform stem-cell biology."
Laboratories in Wisconsin and Japan found the results at the same time. By putting only four genes into adult skin cells, the scientists created the stem cells which can make a heart, a lung, a brain, or any other organs.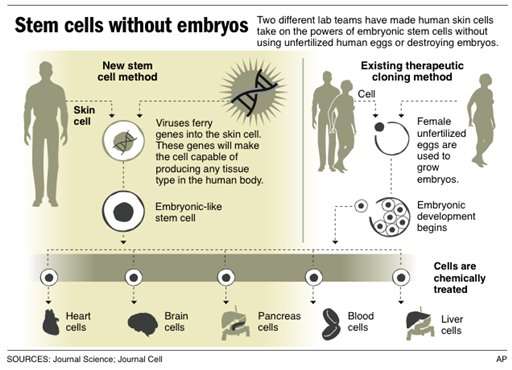 The stem cells can grow forever in the lab, potentially providing a source of cells that scientists might use to find treatments for debilitating diseases.
"If you have a disease that could be treated by replacing cells that have been destroyed in the disease, so diabetes is an example that a lot of people are interested in, then you could, in theory, take your own cells, convert them into stem cells, or not you, a scientist could, and convert those stem cells into cells that could be used to treat diabetes, says Murtaugh.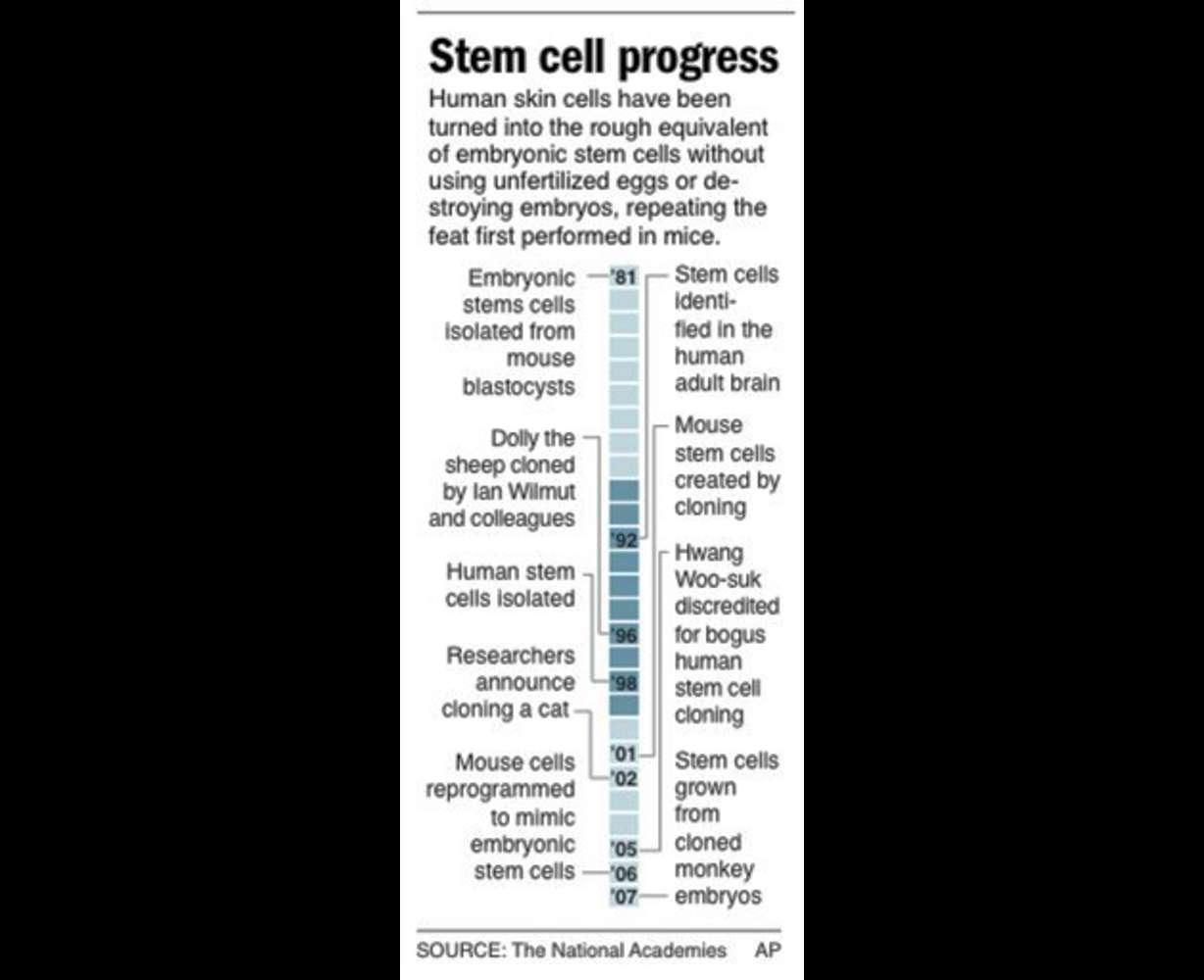 Also, for example, scientists could use this latest discovery to replicate your cells to study a condition that you may be suffering from. "I think it'll really revolutionize stem-cell biology going forward, although it's still the early days as authors themselves will admit," Murtaugh explains.
One problem scientists are already warning about is a fear that cells created with this new technique could become cancerous; that's why more research is needed. Murtaugh expects that to happen soon too. "Because of the interest and excitement, it will move forward quickly, but impossible to say how quickly." Murtaugh says.
Also, the modified skin cell could theoretically grow into sperm and eggs to make humans, although no one is planning to do that.
×
Most recent Utah stories