Estimated read time: 2-3 minutes
This archived news story is available only for your personal, non-commercial use. Information in the story may be outdated or superseded by additional information. Reading or replaying the story in its archived form does not constitute a republication of the story.
Sam Penrod reportingTomorrow morning, millions of people will see a Utah band perform during the biggest Thanksgiving parade in the country.
The American Fork High School band will march in the Macy's Thanksgiving Day Parade.
Jermie Arnold, assistant band director, says, "It's the first time any band from the state of Utah has gone, and we're excited and thrilled to have this opportunity."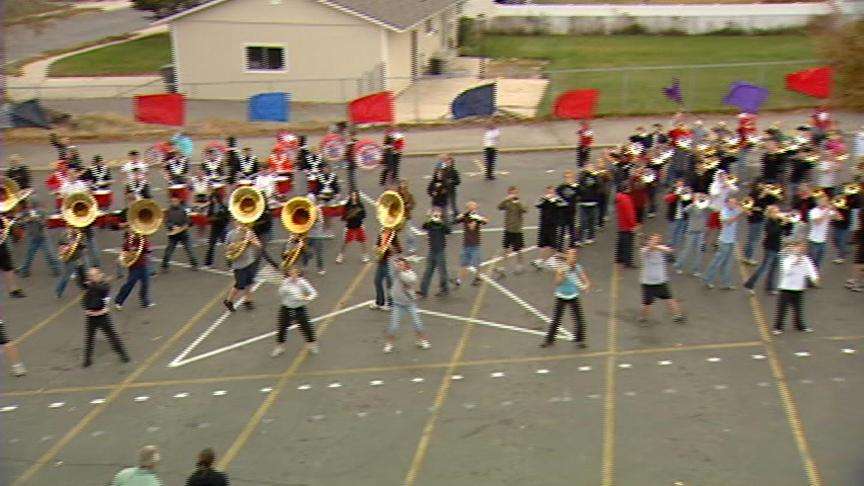 The students also are thrilled and excited because for many of them, it will be their first time going to New York. Band member Isaac Jones says, "[It's] exciting and fun. I mean it's New York, who wouldn't want to go?"
Brady Pope, also a band member, agrees with Jones. Pope says, "It's exciting. We get to march with other bands and represent Utah, and we get to have fun and do our best."
And doing their best has meant rehearsing for the parade since March, for six to eight hours a week, with a replica of the parade route painted in the school's parking lot.
Over 250 band members will march in the parade thanks to many people who have contributed to send them to New York to perform to the thousands on the streets and on national TV.
Arnold says, "They'll do 'Salute to America's Finest,' which you are hearing right now, which you will hear for the majority of the parade, and then when they get to Herald Square, then they will play our Macy's selection for that one minute, and then back to 'America's Finest.' Of course, we walk off playing the school song."
It will be a proud moment for the band members and their school. The only place you can see the American Fork marching band in tomorrow's parade is right here on KSL 5 beginning at 9 a.m.
×
Most recent Utah stories