Estimated read time: 4-5 minutes
This archived news story is available only for your personal, non-commercial use. Information in the story may be outdated or superseded by additional information. Reading or replaying the story in its archived form does not constitute a republication of the story.
Here are the top 5 greatest scientists from Utah, even though they may or may not sound familiar:
1. Although not from Utah, this list wouldn't be complete without Mario R. Capecchi, born in Verona, Italy in 1937 and moved to the United States with his mother at the age of 9. As a young adult, Capecchi went to school initially to study mathematics and physics. During his studies he developed an interest in molecular biology and eventually transferred to Harvard University to work at the James D. Watson Laboratory. He joined the University of Utah in 1973 and now has a road named after him in his honor.
He is co-winner of the 2007 Nobel in Physiology or Medicine. At the University of Utah, he pioneered the use of viruses to turn off genes in mice to prevent expression as a protein, a technique known as "gene targeting".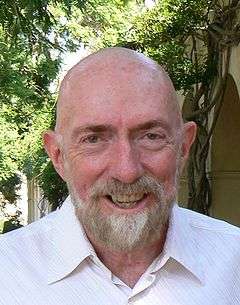 2. Kip Thorne, theoretical physicist specializing in gravitational physics. Born in Logan, Utah, 1940. He is best known for his suggestion that wormholes can be used for time travel. Thorne has made prolific contributions to the investigation of Einstein's Theory of General Relativity with a focus on space, time and gravity. He is a well-known authority on ripples in the space-time continuum known as gravitational waves.Thorne is co-founder of the Laser Interferometry Gravity Wave Observatory (LIGO) Project. LIGO is a laboratory designed to detect gravity waves by measuring changes in distance between two points on two axes perpendicular to each other. LIGO has been used to detect gravitational waves from supernovas and gamma ray bursts. To this day, no gravity waves have been observed, but they will keep trying.
3. Harvey Fletcher, born in Provo, Utah, 1884. Fletcher is a physicist best known as the father of stereophonic sound, and is the inventor of the audiometer and the hearing aid. His studies and contributions range from education, acoustics, electrical engineering, medicine, music, atomic physics, sound pictures, and speech.
He is best known for his research on speech perception and work on a method to measure the charge of an electron. Much of his research on hearing is considered to be authoritative. His books, Speech and Hearing and Speech and Hearing in Communication, are landmark publications. He also worked with Robert Milikan to ascertain the charge of an electron, work that later won Milikan a Nobel Prize. His contribution to Milikan's work remained a secret until he revealed it shortly before his death.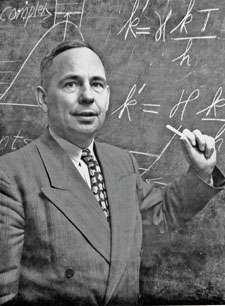 4. Henry Eyring, was a Mexican-born third-generation Mormon from a Mormon colony in Chihuahua, Mexico (1901). He was a theoretical chemist whose primary contributions were to the study of chemical reaction rates and intermediaries. His career ranges geographically from Thatcher, Arizona to Princeton, New Jersey to land finally in Salt Lake City, Utah. He came to Utah to fill the position of dean of the graduate school of the University of Utah, and the chemistry building there now bears his name.He has authored over 600 scientific papers and ten books. He has also received numerous awards for his work including but not limited to the Wolf Prize and the Linus Pauling Award. He was Mormon throughout his life and is notably attributed to the following quote: "Is there any conflict between science and religion? There is no conflict in the mind of God, but often there is conflict in the minds of men."
5. Simon Ramo, born in Salt Lake City, Utah in 1913, entered the University of Utah at age 16 and earned a B.S. in electrical engineering. By age 23, he had earned dual Ph.D degrees from Caltech in physics and electrical engineering. He has received numerous awards, including the Presidential Medal of Freedom from President Ronald Reagan.
Ramo became a recognized leader in microwave research as an electronics researcher at General Electric. While working at GE, he led development of GE's electron microscope. He also made significant contributions to the development of the intercontinental ballistic missile at Hughes Aircraft, and is considered the architect of the Thor, Titan and Atlas rockets. He has authored dozens of books on the subject of science ranging from science textbooks, technology management and the relationship between technology and society.
Know of any other scientists with roots in Utah? Let us know about them on the comments board and on Facebook.
Scott Dunn is a writer and IT professional living and working in the Salt Lake City area.
×
Related links
Related stories
Most recent Science stories