Estimated read time: 2-3 minutes
This archived news story is available only for your personal, non-commercial use. Information in the story may be outdated or superseded by additional information. Reading or replaying the story in its archived form does not constitute a republication of the story.
Alex Cabrero reporting This is the time of year when we all start thinking about what we're thankful for. For some it's their job, or family, or health. For others, it's just a warm meal and a safe place to eat it.
Today, the Salt Lake Rescue Mission started Thanksgiving early. The dinner started at noon, but by then the line out the door was already about 200 people deep, and the food was going fast.
It's the big kickoff to Thanksgiving, and Ted Maciel is running out of mashed potatoes. "They're coming, they're coming!" he reassured.
Word spreads fast when the Salt Lake Rescue Mission announces its first Thanksgiving meals, and it seems the food always goes faster. "Once they let them in, it's been out of control. We run out of this, run out of that," Maciel said.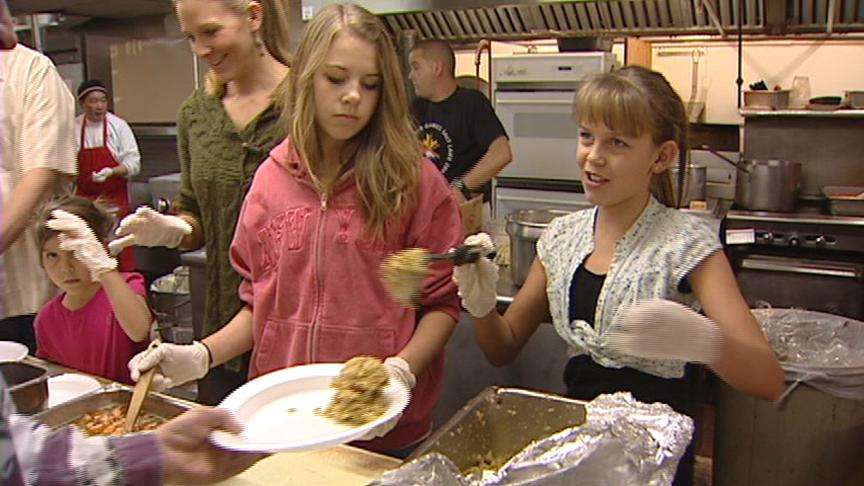 But there's always more food. It just needs to be cooked. "One's gotta keep up with potatoes, another with turkey, then gravy," Maciel explained.
It seems chaotic, but after what Maciel has been through, it's really nothing. You see, he used to be in that line waiting for food because a heroin habit took everything else away. That's when he found the Rescue Mission. "I'd probably be dead or in prison. That's where I'd be," Maciel said.
Now, his potatoes are helping Michelle Henderson and her kids. "It's very difficult. It's hard when you're out there homeless and you don't have a roof over your head," Henderson said.
It's not the life she thought she was going to have. "And I didn't choose it. My husband lost his job, and we lost our house," she explained.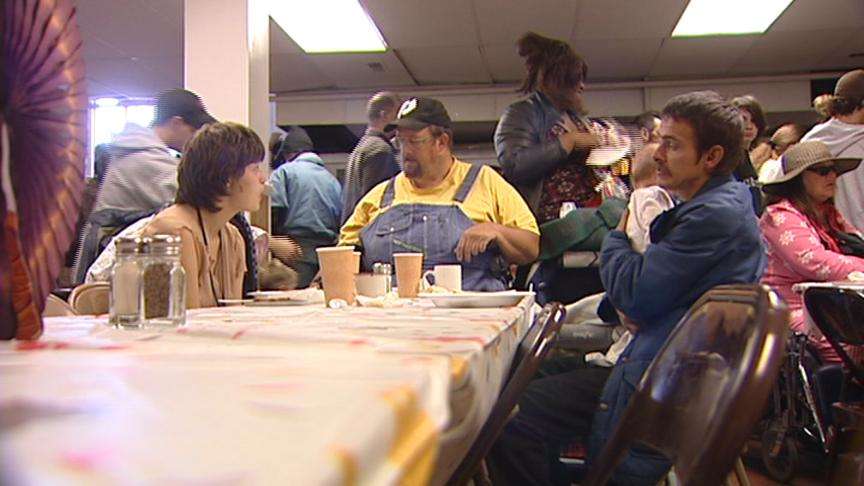 For a short time today, she forgot about all that. Instead, she smiled at her babies while filling their tummies. "It's wonderful," Henderson said.
Wonderful, in a place where empty mashed potatoes can actually help fill an empty life. "Pretty much helped me get my life together and get it on the right track," Maciel said.
The Rescue Mission had enough food prepared today to feed 1,000 people, but if it needs more it can certainly get more. Food donations here have been great. What the Mission needs is more winter coats and clothes, which it was giving away as gifts for those who came here to eat.
×
Most recent Utah stories