Estimated read time: 2-3 minutes
This archived news story is available only for your personal, non-commercial use. Information in the story may be outdated or superseded by additional information. Reading or replaying the story in its archived form does not constitute a republication of the story.
DRAPER — A man faces a murder charge in the death of his infant son after the baby, an apparent drowning victim, died at Primary Children's Hospital Monday morning.
Mijail Alejandro Russell-Torres called emergency services Friday claiming his 1-month-old son had drowned while he was bathing him in his Pinnnacle Way home. Police and paramedics responded Friday to his call for help around 2 p.m.
The baby was not breathing when he was transported by medical helicopter Friday to Primary Children's Medical Center.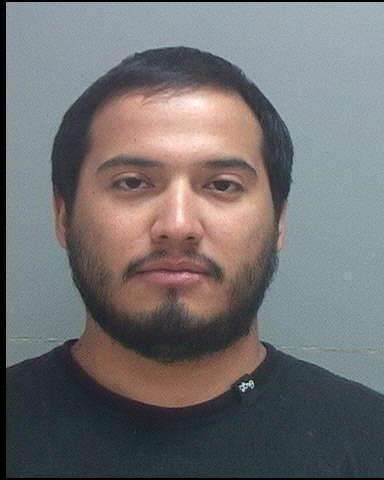 During an investigation, doctors at Primary Children's Hospital told Draper Police that the baby was showing signs of shaken-baby syndrome, including a head injury, according to the probable cause statement filed with the Salt Lake County Sheriff's Office. The doctor also told officers that the baby showed no signs of drowning.
When asked about the doctor's findings, Russell-Torres admitted holding the baby and violently shaking him forward and backward, according to the probable cause statement.
Russell-Torres said after he realized he hurt the baby after it started showing other signs of illness, which is when he gave the baby a bath. According to the probable cause statement, it wasn't until the baby turned cold and was not breathing that Russell-Torres called 911.
Before this incident, Russell-Torres had no criminal history. His apartment managers said Monday he was a good tenant, and his next door neighbor couldn't be more surprised.
"They were carrying the baby in the night before, and the dad was carrying the baby, and everything seemed to look just great," the neighbor, who didn't want to be identified, told KSL News.
Following his alleged confession, Russell-Torres was arrested for child abuse, and then released on bail Sunday night. He was arrested once again when his son died Monday morning.
"The charge changes once the condition of the victim changes," explained Unified Police Sgt. Cammie Skogg.
Russell-Torres was booked into the Salt Lake County Jail and is now facing homicide charges
Email: jfinley@desnews.com
×
Related stories