Estimated read time: 3-4 minutes
This archived news story is available only for your personal, non-commercial use. Information in the story may be outdated or superseded by additional information. Reading or replaying the story in its archived form does not constitute a republication of the story.
Sam Penrod reportingA disturbing case of murder in Iron County has solved the disappearance of two men, but it has left many unanswered questions.
So far, prosecutors have not filed any murder charges, but their prime suspect is in jail.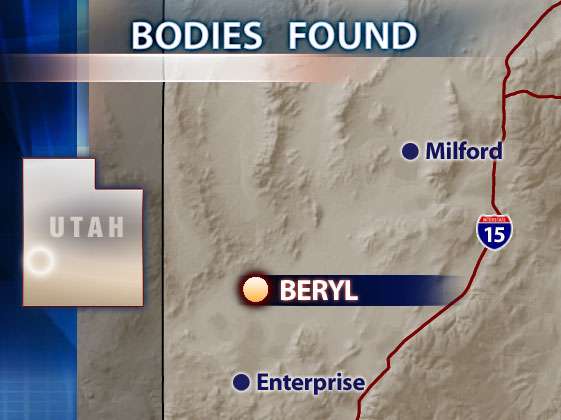 This is by far the most brutal crime in Iron County in at least a decade. Eyewitness News asked prosecutors if they will seek the death penalty in this case. Iron County Attorney Scott Garrett said, "We have to look at how the evidence comes out and see what we can prove, but there's a chance, I suppose, that it can be a capital case."
Martin Curtis Nelson, 43, was wearing handcuffs and shackles as he was led into the Iron County Courthouse for a short arraignment hearing on charges of failing to register as a sex offender and growing marijuana.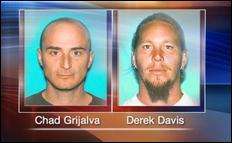 Those charges allowed police to arrest Nelson and search the property in Beryl. That's where officials discovered the bodies of Derek Davis and Chad Grijalva, buried in a shallow grave in the dirt floor of a shed.
The men, both 34, were reported missing about three weeks ago. When police found the truck belonging to Derek Davis on the property, they got a search warrant. Cadevar dogs led detectives to a makeshift shed, and under the dirt floor is where the two men's bodies -- which had been shot several times -- were found.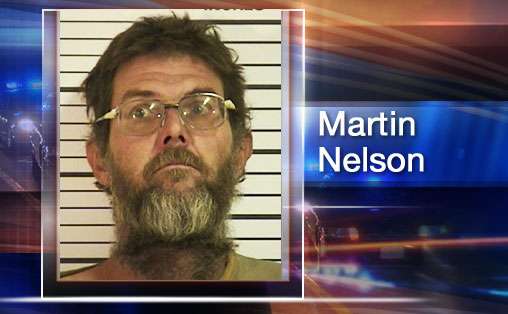 Prosecutors are now building a murder case before they file charges. "It takes some time to put everything together. I hope to be able to look at all the evidence, look at all the police reports, to have a little time to get the ducks in a row before we file charges. I hope people will be patient with that," said Garrett.
Davis and Grijalva disappeared on Oct. 24. Grijalva's father told Eyewitness News that they had gone to find Nelson, who owed them money from a remodeling project.
But there had been no leads on what had happened to them until the truck was found, and cadaver dogs found their bodies.
Nelson apparently has been living on the property, although it belongs to his ex-wife's family. Dilapidated cars, crumbling buildings and junk litter the property where Nelson lived in a trailer near Beryl, 40 miles west of Cedar City, for about the last two months.
As the victims' families grieve for them, this brutal crime is also taking its toll on those who live in Iron County. Garrett said, "I think the community is shocked that something like this would happen here in southern Utah. I assume as it unfolds that we'll hear form the community. But I'm sure that they're shocked, surprised, and probably feel a little bit threatened maybe about what happened."
Nelson is being held in the Iron County Jail on $20,000 bail on those two charges he was arrested on last week.
Nelson told the judge he was too poor to hire an attorney, so it's likely Nelson won't be going anywhere, giving prosecutors time to formally file murder charges against him.
×
Related links
Most recent Utah stories