Estimated read time: 3-4 minutes
This archived news story is available only for your personal, non-commercial use. Information in the story may be outdated or superseded by additional information. Reading or replaying the story in its archived form does not constitute a republication of the story.
Alex Cabrero reportingA city council seat in Spring City is at the center of a controversy.
Some are calling it Utah small-town politics. Others say it's only fair. It's all because of a very close election. And it shows that every vote counts.
Spring City Councilman Boyd Mickel lost his re-election bid by just a handful of votes. After provisional ballots were counted, he was down by one. That one-vote lead turned into a tie.
"I got nothing to say," said Mickel as he was leaving the re-count of provisional ballots.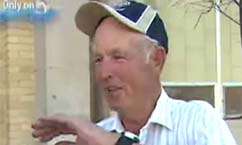 We're not sure why Boyd Mickel didn't want to talk to us, especially since he just found out his re-election bid for Spring City councilman was as close as you can get.
Friday afternoon, Mayor Eldon Barnes had the provisional ballots counted, which is why this race has become controversial. Provisional ballots were counted twice. The second time there was an extra ballot.
Kimberly Stewart said, "I'm mad. I am. I'm a little ticked."
Kimberly Stewart won by one vote after the ballots were counted the first time, and the mayor signed papers accepting those results. Her opponent, Boyd Mickel, asked for another look at the disqualified provisional ballots.
Stewart said, "My reaction was, why? I mean, if you signed off on it, and it was a done deal, why are we going back again?"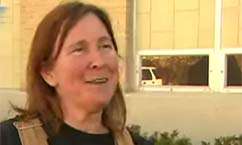 When another ballot was found, she felt like she was a victim of what she calls "the good ol' boy network."
"It appears that way," she said. "I hate to make accusations, but it certainly seems like there's more going on."
That extra ballot turned her one-vote lead into a tie. Mayor Barnes says if Stewart was down one vote, he would've asked for a second look at the provisional ballots, because an election is all about integrity.
"I'm not going to put my buddies in," he said. "We're going to do the election the way it was meant to be done. Who loses, loses, and who wins, wins."
Mayor Barnes also says there is no "good ol' boy network" going on.
"My concern is everybody that voted has a right to vote," Barnes said, "and I want to make sure that every ballot that should have been counted was counted."
We tried asking Mickel about the extra ballot, but he said, "I don't want to say nothing."
"How come?" we asked.
"I don't want to," was his reply.
Stewart says she's not surprised by any of this.
"This is sort of Spring City politics as I've known it," she said.
Stewart has fought this election once already.
She says she had to sue to get her name back on the ballot after it was taken off because of a clerical error.
Stewart says the city recorder sent information to disclose her financial records to the wrong address, and she never received them. That caused her to be taken off the ballot. She sued, and a judge ordered the city to put her name back on the ballot.
Now there are three options. One candidate could concede, but that's not likely. A re-count of all the ballots is possible. Or, as state law allows, a coin flip can decide the winner.
Each candidate has seven days to decide which way they want to go.
The city is also asking Sanpete County election officials if a run-off election is a possibility. That would cost the city money, though, if it's even allowed.
×
Most recent Politics stories