Estimated read time: 3-4 minutes
This archived news story is available only for your personal, non-commercial use. Information in the story may be outdated or superseded by additional information. Reading or replaying the story in its archived form does not constitute a republication of the story.
SALT LAKE CITY — Utah wrapped up the first of two practices up at Rice-Eccles Stadium Friday morning, now Day 8 of Camp Kyle.
Utah head coach Kyle Whittingham had the Utes start fine tuning some of the concerns he saw during Thursday's scrimmage.
"We saw a lot of things that we have to work on, so (in practice) today we started to address all of those issues," Whittingham said.
"We came here today to try and clean it up, try to get better," running back John White IV said.
White has been held out of live work thus far through fall camp, but continues to push himself each practice, noting the guys behind him on the depth chart.
"Those guys are going to push me, trying to get ahead," White said. "They want to be first too, so I'm going to keep working hard and be a leader."
A leader indeed. White will be a team captain this year for the Utes. How does he manage sky-high expectations for him following last year's record-setting season?
"You just have to keep working hard," White said. "I didn't expect it last year, so I'm not going to expect it this year. I'm just going to let my hard work speak for itself."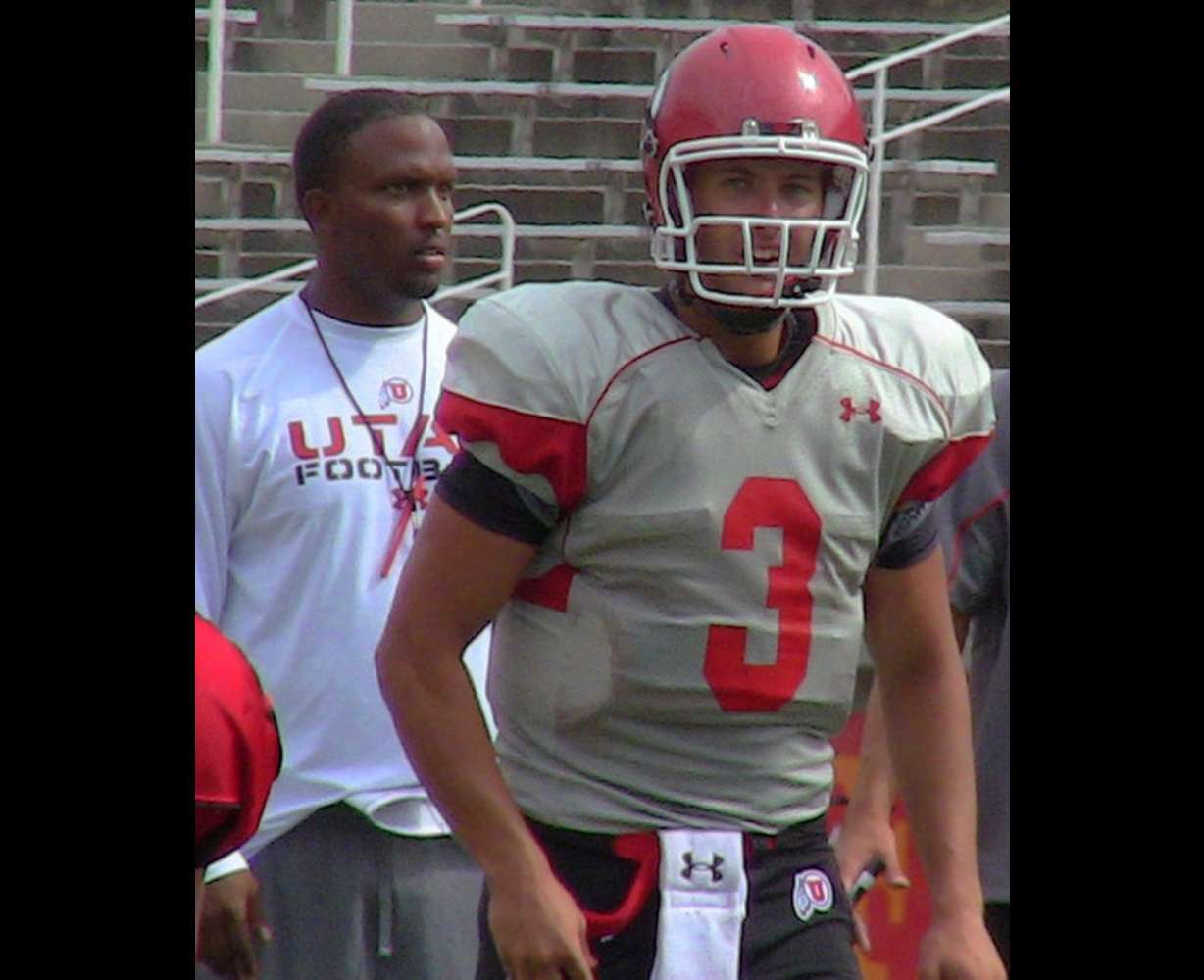 On Tuesday I was able to talk with Kelvin York, one of the guys in the mix at the running back position.
Another candidate is junior college transfer James Poole, who fits quite well into Utah's downhill running style.
"I actually like this offense a little better than my JUCO, because it is more downhill, which is more of my style," Poole said.
Poole is extremely happy to be at Utah and has worked hard in camp. He broke off a 31-yard run in Thursday's scrimmage and had a team high 65 rushing yards on 10 attempts.
"My personal goal coming in to a Division I, I've been waiting a long time, is to give it my all to the best of my ability," Poole said. "Every time I'm on the field I want to make plays."
Both White and Poole had some great messages for Utah fans.
"What you can look forward to from James Poole, no matter what it is - offense, special teams, defense, whatever - I'm going to give it my all. I'm trying to win games," Poole said.
"Be ready," White said. "I'm not going to let out any secrets. You just have to come out on gameday vs. Northern Colorado. We'll be ready."
Injury notes
Defensive lineman Junior Salt will be forced to redshirt this season after discovering he had a broken foot. Whittingham said he couldn't recall when the injury occurred, but it was discovered after checking out pain in his foot. ... Niasi Leota was the second Ute this camp to have an appendectomy. Teammate Alphonso Marsh also had one recently.... Lewis Walker will also "be on the shelf for a while with stress fractures in his lower legs."
×
Photos
Related links
Related stories
Most recent Sports stories