Estimated read time: 2-3 minutes
This archived news story is available only for your personal, non-commercial use. Information in the story may be outdated or superseded by additional information. Reading or replaying the story in its archived form does not constitute a republication of the story.
Alex Cabrero reporting The Milford Flat fire has been out for several months now, but farmers and ranchers in Millard and Beaver counties are still dealing with the devastation. Now, they are getting some big help from several federal and state agencies.
There is nothing left but a wasteland. This past summer, Mike Yardley saw the Milford Flat fire burn right through his Beaver County ranch so fast he almost didn't believe it happened. "Pretty devastating; we had 4,000 acres of private ground that was burned in the fire," Yardley said.
He lost several cows and most of his land for the rest to graze on, and he considers himself lucky. "Oh yeah, people have lost quite a few livestock," Yeardley said.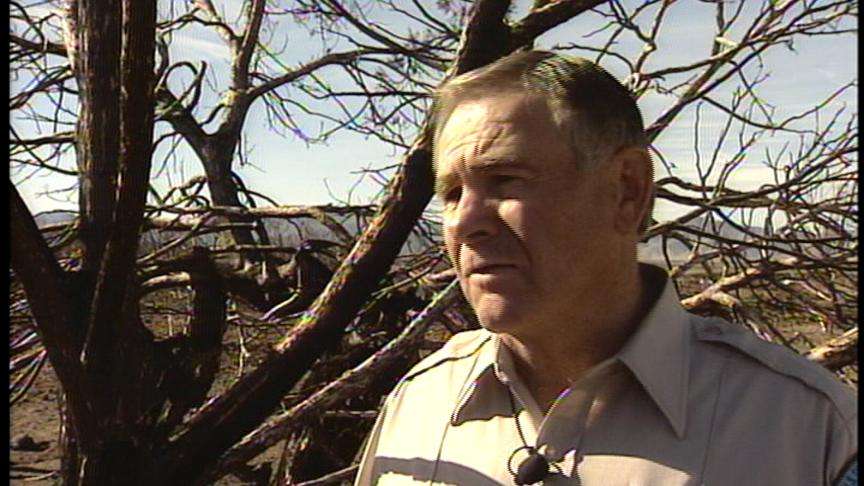 That's where this airplane comes in. "Once the wildfires take place, it's important to get them repaired as soon as possible," explained Harvey Gates, of the Bureau of Land Management.
It's the Bureau of Land Management's way to get burned land reseeded. "That's the best way to plant large acreages," Gates said.
Once the airplanes drop the seed onto the ground, you have to have a way to get the seed into the dirt, and then come the chains and backhoes.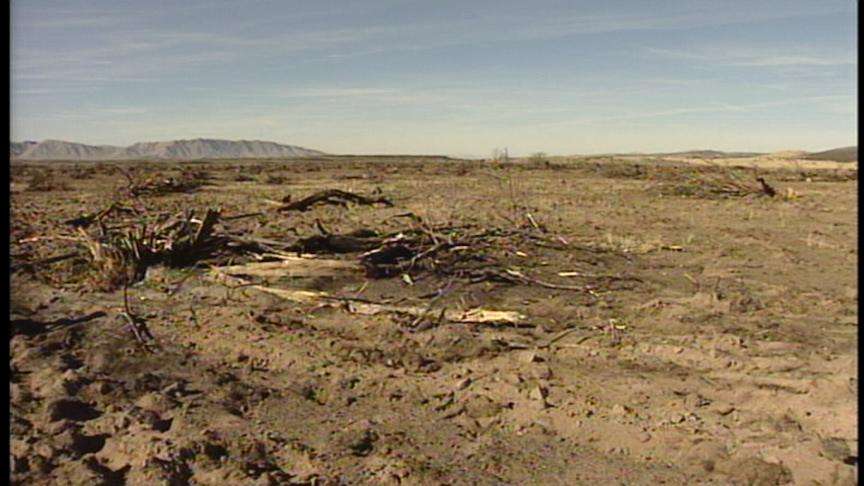 With enough winter and spring moisture, the seed will turn this burned land into new grazing land. Some 300 square miles are being reseeded at a cost of roughly $17 million. "We couldn't have afforded to reseed all of the area that burned." Yardley said.
The BLM and several Utah agencies are sharing the cost and getting involved because planting new grass will help them fight cheat grass, which is the main factor in large, fast-spreading wildfires. "It lengthens our fire season. It has a very high rate of spread, and it's very difficult to catch these fires because they get so big, so fast," Briggs said.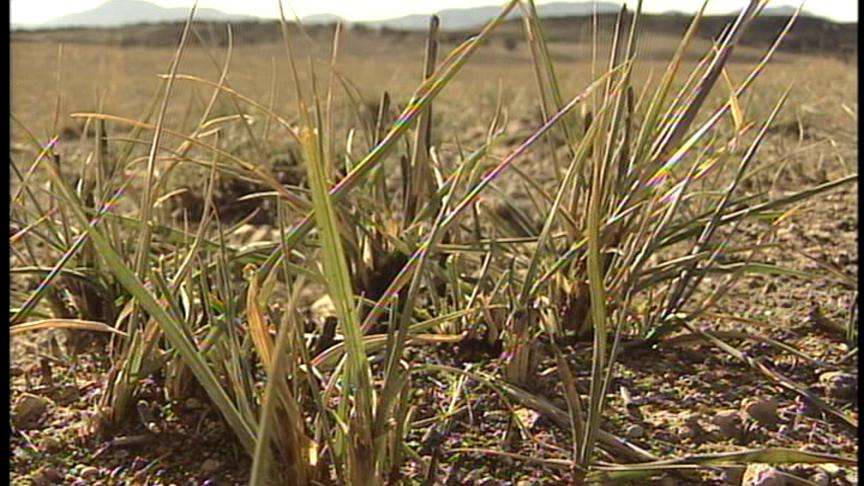 But it's nothing a little new grass can't handle. "We'll have a good range when it's all said and done," Yardley said.
Seeding should be finished by this coming spring. Farmers are being asked to not let their livestock graze on the new vegetation for two years, allowing it to take hold and grow.
×
Most recent Utah stories