Estimated read time: 2-3 minutes
This archived news story is available only for your personal, non-commercial use. Information in the story may be outdated or superseded by additional information. Reading or replaying the story in its archived form does not constitute a republication of the story.
Randall Jeppesen, KSL NewsradioThey've crawled in the dirt first with no bullets and then with live fire. They've met the requirements and stand at attention on a hot autumn morning as their excited parents wave from the stands for graduation.
"So proud of her. I know it's been a long hot training, and she's made it," says proud parent Bernice Moore.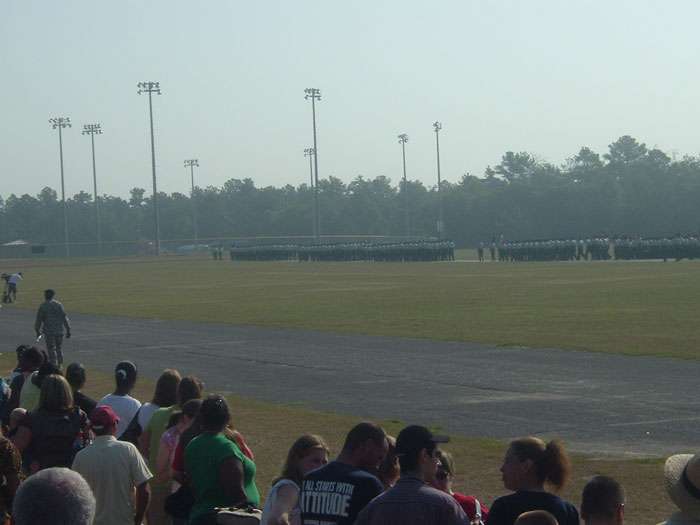 Army basic training graduation is the end of 10 grueling weeks. From here it's advanced training, and then for many deployment. Pvt. Lockhart says, "My unit deploys January 24. I'm getting married when I get home, getting ready to go."

Spc. Austin Stoker from Utah hasn't been deployed, so he volunteered. "The people over there are struggling," says Stoker. "My point was really to join the Army to do my part to help those people become free."

[Get the Flash Player](http://www.macromedia.com/go/getflashplayer) to see this player.

Part 2

His sister, April Stoker, says she's fully behind his decision. She says, "Yeah, I worry about him. He's my brother, my only brother. But I think you just got to support him."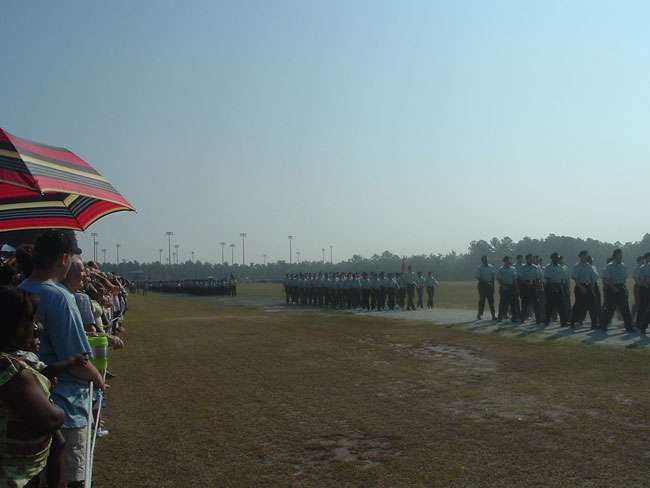 Not all the soldiers are eager to go overseas, including Pfc. Courtney Barton from West Valley City. She says, "I'm scared. I don't really want to go. But, I mean, if they call me up, then it's my duty to go."
Another Utahn recently spending time at Fort Jackson for advanced training includes 2nd Lt. Timothy Blotter. "I joined right before 9/11. Had I known though, I still would have done it," says Blotter.
He's already served in Afghanistan and is now working as a school counselor, but his wife Julie knows another deployment isn't too far off. She says, "I get tired of people that just think we are for war, and that's what we want. That's not what we want. Sometimes if it has to be done, and my husband feels the same way then he's in there."
With troops at war there's a lot of emphasis on keeping bases like Fort Jackson full with new recruits. They've used stirring commercials to keep recruits coming. Throw in signing bonuses and other incentives, and it appears to be paying off. After struggling for several months, they hit their October recruiting goal.
But these soldiers are just excited to be done with basic training, and tomorrow they'll think more about what comes next.
×
Related links
Most recent Utah stories