Estimated read time: 2-3 minutes
This archived news story is available only for your personal, non-commercial use. Information in the story may be outdated or superseded by additional information. Reading or replaying the story in its archived form does not constitute a republication of the story.
Alex Cabrero reporting Cache County has Utah State, Hardware Ranch and Logan Canyon for weekend outings; but the most popular place this past weekend just might have been the new Maverik gas station in Nibley.
This Maverik has nice landscaping, lots of room inside, and it's only a month old. But that new-car smell isn't why it was packed this past weekend. It's because you could get something there that you can't get at any other convenience store in Cache County on a Sunday. And because of it, there's some controversy.
Larry Jacobsen, Nibley councilman, says there's been a lot of growth in the area. In fact, the population of Nibley has doubled!
Despite all the new homes built in Nibley the past few years, there still weren't many places to grab a sandwich until this new Maverik gas station opened last month. Jacobsen says, "This one kind of popped onto our radar unexpectedly."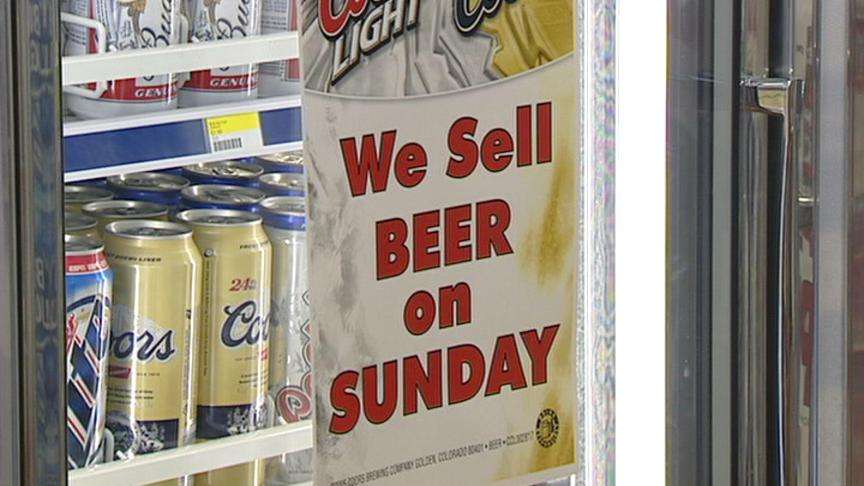 It's not that Jacobsen doesn't like sandwiches. It's just he had no idea the store would be selling alcohol on Sundays. No one did.
Gerald Knight, mayor of Nibley, says, "We looked at our ordinance. It had been changed about six years ago and found we didn't have an exclusion for beer sales on Sunday."
Maverik didn't waste any time advertising. Mike Litchford, director of Maverik stores, says, "When people come in and see our sign saying we sell beer on Sunday, the first reaction is, 'What's the catch?' or 'What's the joke here?' They think we're trying to be funny."
That's because it's the first store in Cache County allowed to sell alcohol on Sundays. When Nibley changed some of its city ordinances, it adopted the state's alcohol ordinance, not thinking it would make Sunday alcohol sales legal. "We're waiting to see what kinds of concerns are raised by citizens," says Knight.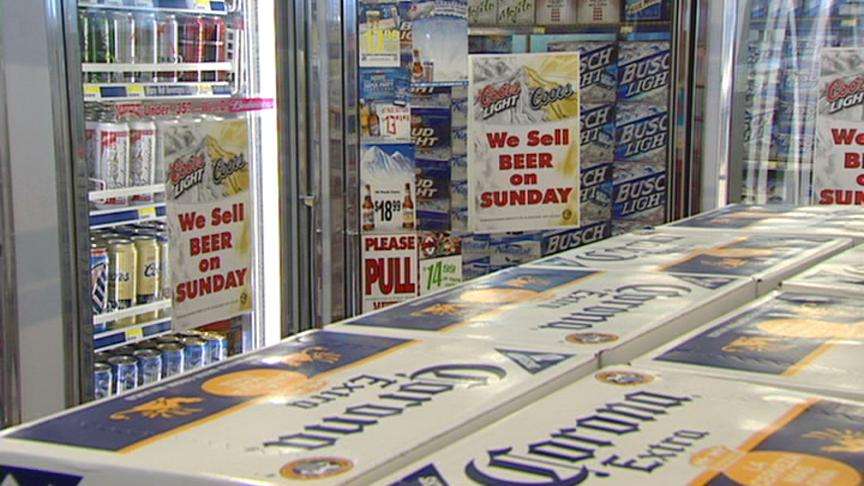 Nibley City officials say the ordinance kind of took them by surprise. They weren't expecting to deal with alcohol being sold on Sunday. But now that it's happening, it's something they want to look into. Jacobsen says, "We're looking forward to having that discussion in the city council and with our citizens to see what the right thing is to do."
As for Maverik, workers are just busy keeping shelves stocked for customers whose Sunday drives don't have to be to Brigham City or Idaho anymore. Litchford explains, "It's like Christmas for them. Their eyes light up, and they're as excited as can be."
Other businesses in other Cache County towns might start looking to do the same.
We heard a store owner in Hyrum is going to ask the city council there to change the alcohol ordinance. And it probably won't be long before Logan faces the same request.
×
Most recent Utah stories