Estimated read time: 2-3 minutes
This archived news story is available only for your personal, non-commercial use. Information in the story may be outdated or superseded by additional information. Reading or replaying the story in its archived form does not constitute a republication of the story.
Keith McCord reporting If you want to impress your friends and sound like you're "in the know" at all those upcoming holiday parties, listen to this: The New Oxford American Dictionary has just announced its 2007 "Word of the Year."
Next time you get together with some friends, ask them: Are you a "locavore?" They'll probably look at you like you're nuts, or they might get offended. But don't fret, being a "locavore" is a good thing!
"I was going to say someone is a loco in the cabeza," Kira Albarez guessed.
Eyewitness News reporter Ed Yeates said, "I think what it sounds like is one of those new transmissions on light-rail."
Nope, you're both wrong! In the newest addition of the Oxford New American Dictionary, the term "locavore" is about the movement where people partake in anything local, especially food.
For example, "locavores" are regulars at farmer's markets where all the food is grown fresh, locally. They'll stay away from national chain stores and make their purchases at locally owned establishments.
Alison Einerson is the executive director of Local First Utah, a nonprofit organization that promotes the support of Utah-owned businesses. We found her at "Liberty Heights Fresh," a locally owned grocery.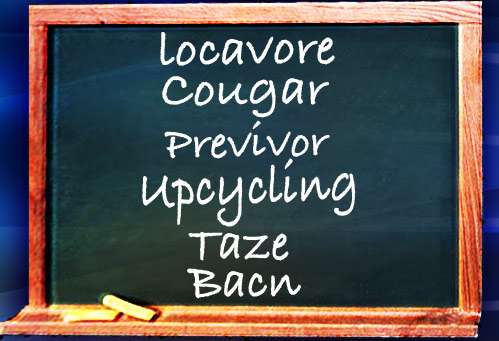 She's happy to see "locavore" is catching on. "So we're thrilled. It really signifies a great boost to this movement of people really getting back to a traditional way of eating, of eating what's grown in their communities, supporting the farmers in their communities," Einerson said.
There are also a few words that were runners-up. There's "cougar," that's defined as an older woman who romantically pursues a younger man. Then there's "previvor," which refers to a person who has a genetic predisposition to a disease but hasn't been diagnosed with it yet.
The dictionary defines "upcycling" as transforming waste materials into something more useful; and then there's "taze," as in getting zapped by a Taser.
The dictionary recognized the word, after a college student heckled former presidential candidate John Kerry a few months ago. Just before security officers used a Taser on him, he yelled out, "Don't taze me, bro!" Thanks to the Internet, use of the word spread like crazy.
Finally, my favorite: b-a-c-n, pronounced bacon. In the world of computer e-mail it's one step above SPAM. Unlike SPAM, you might actually read "bacn" once in a while.
To check out more words, click the related link.
×
Related links
Most recent Utah stories