Estimated read time: 3-4 minutes
This archived news story is available only for your personal, non-commercial use. Information in the story may be outdated or superseded by additional information. Reading or replaying the story in its archived form does not constitute a republication of the story.
Sandra Yi and Whit Johnson reporting A six-day operation in downtown Salt Lake City ends with more than 600 arrests. It was an effort by police to target drug dealers and users.
Police say the operation wasn't a one-time deal. They plan to continue efforts to clean up the area, but they say it's something they can't do alone.
Last week, the police focused on a 49-square-block radius, from State Street to 600 West and North Temple to 600 South. In six days they arrested 658 people, most of them transplants to Utah, people who have lived here less than four years.
One-hundred-sixty-five people were arrested for soliciting drugs and 87 for distribution. Most of those 87 people were in the country illegally.
Police say what also stood out is that many of those arrested were repeat offenders with warrants out for their arrests.
Salt Lake City Police Chief Chris Burbank says the system hasn't adequately dealt with them, so they're back on the street. "Unfortunately, we have a reputation right now that you don't stay in jail very long, that there's no consequence for your actions here in Salt Lake," he said.
Salt Lake County Sheriff Jim Winder says, "Many jurisdictions face exactly the same dilemma. Granted, jail is not the only answer, but sometimes it is the necessary answer to help combat this kind of activity."
They say this effort is a collective one. "And the message that we want to send is this is not the place to come down and participate in drug activity. We will do all we can, and the chances of you coming down and either purchasing narcotics from an undercover officer or having involvement with the police is significant," Burbank said.
Last week, an Eyewitness News photographer had a chance to ride along with a Salt Lake City police officer during this operation. He saw officers arresting numerous people for drug-related crimes.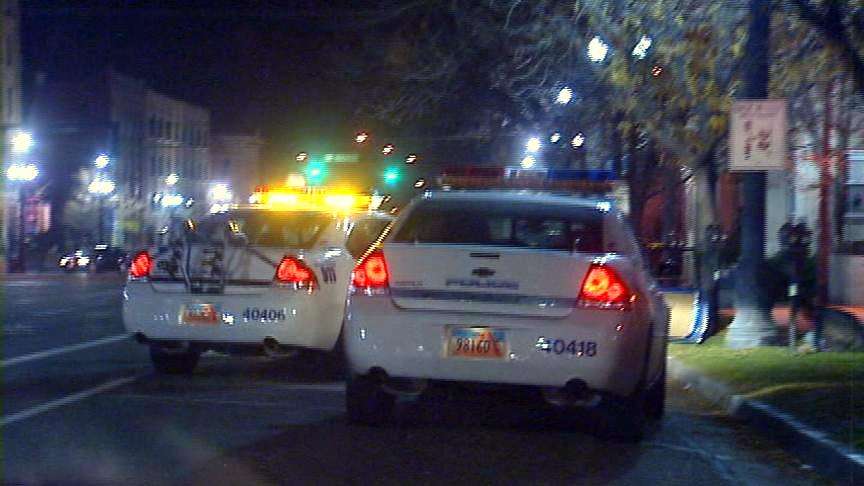 In one case, a man allegedly soliciting drugs in the area of 200 South and 600 West brought his young daughter with him. She was in a van in her pajamas.
Police did these operations on a smaller scale this summer and plan to continue them.
However, plans to clean up the neighborhood have failed over and over again, causing many of the people in this area to lose hope.
"[It's] very frustrating. It feels like there isn't any kind of power to change things for the better," Richard Thomas said. Thomas has owned and operated his electric company on 200 South for more than 30 years.
John Griffin has lived in the neighborhood only for several years. "People's cars are getting broken into. There's more drug deals, and we're talking right there in the light of day," Griffin said.
Both Thomas and Griffin are dealing with the same frustration: crime, and plenty of it.
"It's an element that I wouldn't exactly expect in a city that prides itself on dealing with its people," Griffin said.
"I've heard it all, and I've probably seen most of it by now. Most of us who've been here that long really don't feel like things will ever change," Thomas explained.
The activity is most noticeable at Pioneer Park and continues several blocks west.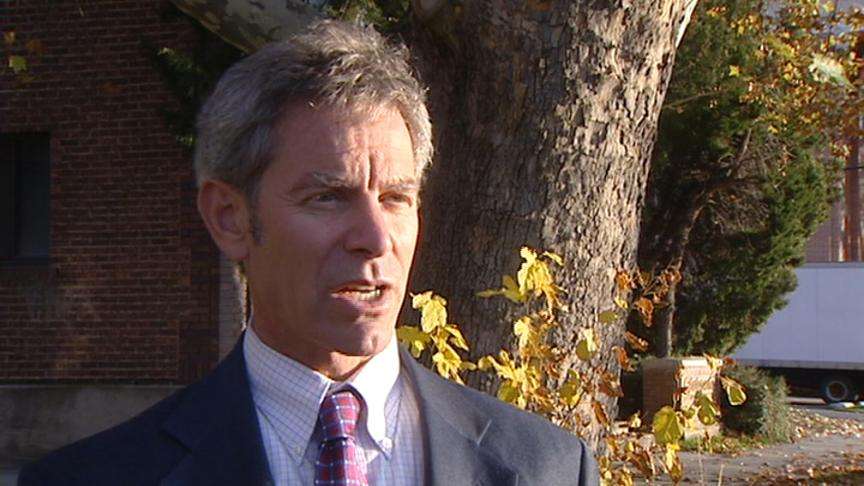 Eyewitness News showed the video we shot last week to Salt Lake City Mayor-elect Ralph Becker. He says there's an ongoing need for more law enforcement, but the issue must go beyond putting people behind bars.
"We need to look at prevention. We need to look at rehabilitation, or we're just sending people through a revolving door," Becker said.
But for people like Richard Thomas, who have been trying to clean up the neighborhood for several decades, he's heard all the ideas and is still waiting for results. "I just can't imagine that's going to help very much," Thomas said.
People to whom Eyewitness News spoke were careful not to criticize the homeless shelter here, but they all agree that it tends to attract criminal activity.
×
Most recent Utah stories