Estimated read time: 2-3 minutes
This archived news story is available only for your personal, non-commercial use. Information in the story may be outdated or superseded by additional information. Reading or replaying the story in its archived form does not constitute a republication of the story.
**If you know a "Smart Woman" or if you think you have an interesting Smart Woman topic, you can contact Candice at cmadsen@ksl.com.**Candice Madsen Reporting
Corporate attitudes once mandated that employees make work their number-one priority. But new values have taken hold as a rising generation under 40 gains prominence.
According to the Families and Work Institute, 55 percent of employees feel they don't have enough time for themselves and more than 60 percent feel they don't have enough time for their families. Now, a new generation of employees is demanding a change.
Say goodbye to working nine to five and the daily grind. Kimberli Balfour works at McKinnon-Mulherin. She says, "I set my own hours. I can work remote."
Amanda Flanders works with Balfour. She says the flexible work schedule allows her to have a personal life.
Employees are no longer buying into old-fashioned notions of what it means to be a good worker. Instead, they are seeking jobs that offer the most benefits, and flexibility is rising to the top of the list.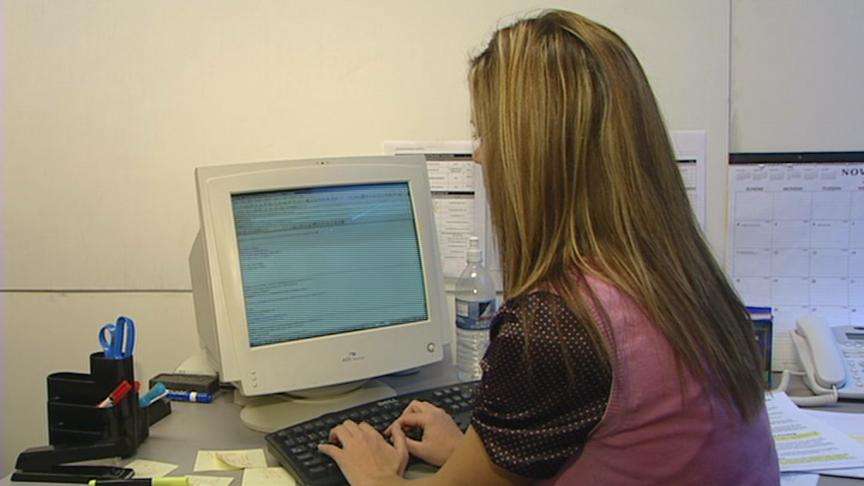 Kate Reddy co-owns information design company McKinnon-Mulherin. She says, "I think people have to accommodate employees if they want good employees to stay; especially in Utah right now, it's an employees' market."
For three years in row the company has received a national award for its flexible work environment. "Flexibility is about working with your employees so that they can manage their lives in addition to their employment," Reddy says.
Reddy's employees say the flexibility is a big reason they came to work for her. Balfour says, "Coming from such a rigid corporate environment, the reason I wanted to make the transition ultimately is that if I want to be able to keep up my career, I need something that's more compatible with a family."
Flanders agrees. She says, "Id say it's one of the most important factors for me personally. I really like to be able to balance what I do at home with what I do at work."
But flexibility doesn't just benefit the employee; allowing people to work from home cuts down on the need for large office space.
And Reddy says accommodating her employees has made them more engaged in their work. "It makes them feel we care about them. It pays off. They do a good job," says Reddy.
For tips on how to incorporate flexible work options into your job, go to the related links.
×
Related links
Most recent News stories