Estimated read time: 3-4 minutes
This archived news story is available only for your personal, non-commercial use. Information in the story may be outdated or superseded by additional information. Reading or replaying the story in its archived form does not constitute a republication of the story.
SALT LAKE CITY — When flames engulf a mountainside, Jasen Wade races toward them.
He has worked as a BLM wildland firefighter for 10 years and chasing these unpredictable blazes is everything you think it is. In video he has shot behind the lines, picture a man with flames shooting up behind him as he maneuvers steep terrain.
Cut to a shot of him inside a building sometime later, looking into the camera, face smudged, bloodshot eyes, hair askew saying, "We just got our butts handed to us."
He says he has a healthy respect for what he does.
"I don't like fighting fire. I like steering it and making sure that it burns, what it needs to burn and then letting it go out naturally. And if it needs a little help, we help it out," Wade said.
"What we don't like is when personal property and homes are involved. That's when our hearts sink and we do everything we possibly can to shut that fire down as quickly as possible."
Wade has recorded these experiences under JWade Productions, taking viewers where they could never go to watch what he and the team do when nature rages out of control.
---
I don't like fighting fire. I like steering it and making sure that it burns, what it needs to burn and then letting it go out naturally.
–Jasen Wade
---
"It started on the other side of the hill, so it's dropping flames down here," he explains with a sweeping motion of his arms.
"There's a lot of training involved. ... I've had very rare occasions where I felt like I was in danger," he said. "We know what we're doing. We know how to do it well and everyone around us — we trust each other."
When he's not battling wildfires, Wade has been busy in his other career battling the enemy in World War II. He co-stars in the soon-to-be released film "Saints and Soldiers: Airborne Creed."
The film focuses on the mission of a U.S. Army elite unit, the 517th, a parachute regimental combat team that jumped into the south of France on Aug. 14, 1944, behind enemy lines. Wade plays Harland "Bud" Curtis. Curtis was a member of the 1st Battalion communications section, and this particular mission was called Operation Dragoon.
Known as the Battling Buzzards, the group was highly decorated. French and Belgian resistance fighters supported and fought with them. On the 60th anniversary of D-Day, June 6, 2004, Curtis was one of two veterans from the 517th chosen to receive France's highest award, The Legion of Honor.
His son, Lory, wrote that France's president said, "We will never forget."
Lory Curtis met with Wade and let him read his father's letters.
"If you want to talk about dangerous, that's a man who loved danger," Wade said. "He was a very matter-of-fact guy. He was just in the middle of this and he just did his part."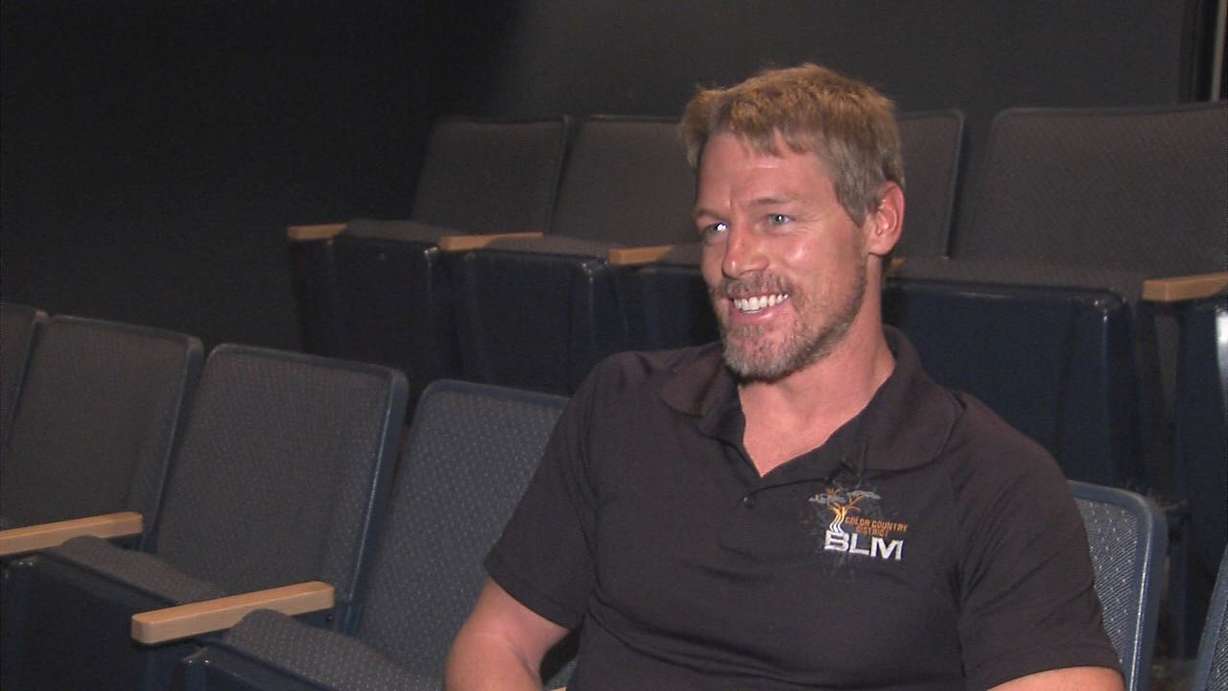 Wade may also be recognized as the star of T.C. Christensen's film, "17 Miracles." He played Latter- day Saint pioneer Levi Savage, a member of the Mormon Battalion who was recruited to help the Martin and Willey handcart companies in 1856.
Wade also read Savage's journals, feeling he came to know him as he did Bud Curtis.
"I am drawn into being bigger and better than I really am. They are really heroes. But if you were to go back and ask them, 'What do you think? You are a hero.' I guarantee both of them would've just kind of laughed in your face and said, 'Absolutely not!'"
Wade remains passionate about what he calls protecting nature and he considers his other career — playing men who rescued people and changed lives — a gift.
"Saints and Soldiers: Airborne Creed" from filmmakers Adam Abel and Ryan Little premieres in Utah theaters on Aug. 17.
Email:cmikita@ksl.com
×
Photos